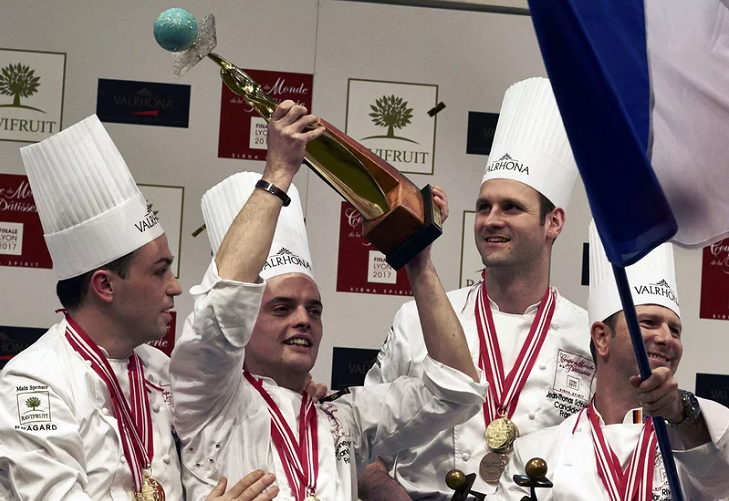 Every four years the greatest athletes from all over the world converge at Olympic Stadium for grueling competition in their sport. Similarly, the Masters de la Boulangerie (aka the Olympics of Bread) are also held every four years, in Paris. Artisanal bakers from around the world compete for the prestigious title of World Master Baker.  Competitors are judged on ingredient usage, artistic design, visual presentation and durability of the piece. This is good news for us – the standard of gourmet bread is rising!
Our friends at Food & Wine sat down with our own Matt MacDonald to learn more about the Masters de la Boulangerie and how he helped American competitor Jeffrey De Leon prepare. According to Matt, they spent 80 hours a week in our kitchens training. He also said the actual competition spans 22 hours which accounts for prep time and the actual baking. Competitors then have eight hours to make eight different breads all revolving around a certain theme. Matt couldn't divulge too many details before the competition, but he alluded to some various brioches with different knots and ties and colors. We would've loved to judge this competition!
What competitions are you looking forward to this spring? No matter your favorite, it's a great excuse to host a viewing party with friends and family! Be sure to tag La Brea Bakery in your photos! Plus, look out for more by following #LaBreaBakery on Pinterest and Instagram for some recipe inspiration.