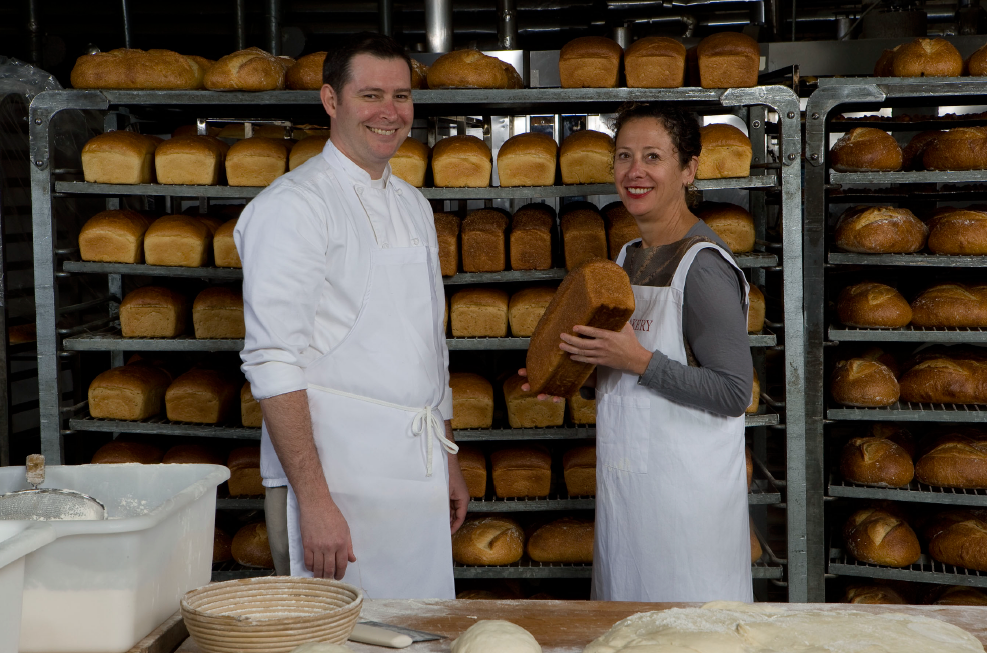 Last month, we announced our plans to celebrate our 30th anniversary by bringing back our founder, Nancy Silverton, for a special project-- and we couldn't be more excited!
We shared the news with our friends at Food & Wine, who, just like us, are eagerly awaiting the release of the La Brea Bakery Founders line later this year. In preparation, our team is hard at work finalizing the new, special edition breads which will feature ingredients such as sprouted grains, alternative flours, and Nancy's original sourdough starter, which came to life 30 years ago.
And while we know that 30 years is no small feat, we loved Eater LA's nod to La Brea Bakery "turning 30 years young." After all, we are returning to our roots. Together with Nancy, we're focusing on creating new, delicious artisan breads, just as she set out to do when opening up the café 30 years ago.
In our new video, named "video of the week" by Restaurant Hospitality, Nancy describes La Brea Bakery as a brand that is constantly trying to "re-invent, create and perfect," so it should come as no surprise that the La Brea Bakery Founders line will be one that Nancy and the rest of the team at La Brea Bakery are proud to debut. 
Want more information on our 30th anniversary celebrations? Be sure to follow @LaBreaBakery on Instagram and Facebook and watch this video to keep up with the latest. We're just getting started and can't wait to show you what's next!