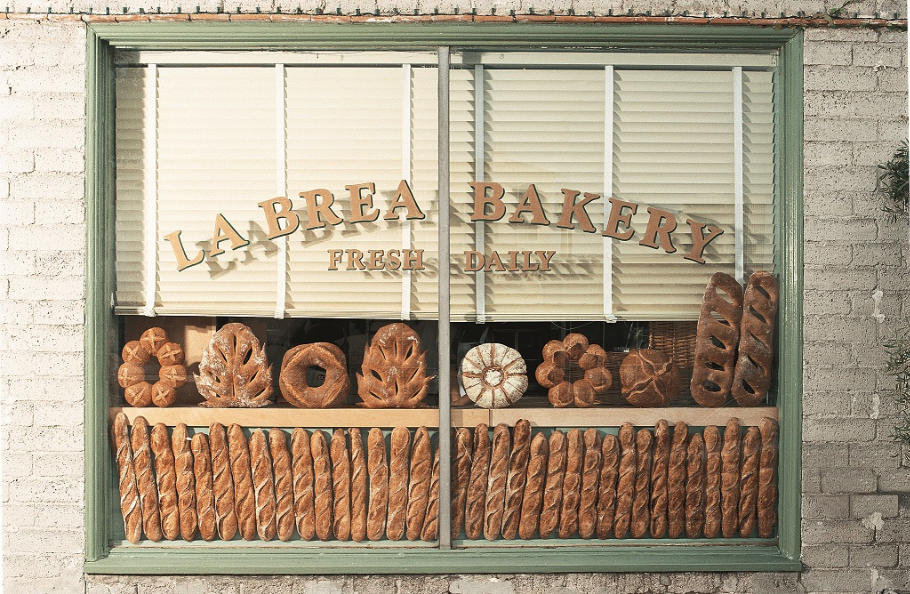 This year will be one to remember here at La Brea Bakery. Not only are we celebrating our 30th anniversary (a major accomplishment in the food industry), but Nancy Silverton, the original founder of La Brea Bakery, is returning to her roots and partnering with us to commemorate the occasion. For those unfamiliar, La Brea Bakery was Nancy's first solo-food venture. The award-winning chef and restaurant owner is credited with bringing the artisan bread movement to the US when she first opened the bakery, and we couldn't think of a more fitting time to reconnect than our 30th birthday.
A Brief History
Nancy founded the bakery on South La Brea Avenue in 1989. Within a few short months of opening, lines formed around the block as customers hoped to get their hands on one of the bakery's coveted baguettes. In the early 90s, we opened a larger bakery in central Los Angeles to serve growing demand from stores and restaurants across southern California.  Our archetypal breads – which included the French Baguette, Rosemary Olive Oil, Country White Sourdough and Whole Grain – quickly grew to include more varieties and new flavors.
In the late 90s, La Brea Bakery opened its second café at Downtown Disney in Anaheim and shortly thereafter the breads were sold nationwide. Despite our growth, the team behind La Brea Bakery has never lost sight of the original artisan baking process, which we're proud to uphold today.
During Nancy's tenure at the bakery, La Brea Bakery gained both local and national attention for its old world baking methods, and to this day, the bakery uses her original sourdough starter in the entire lineup of breads.
New Foods
With the help of her protégé (and current La Brea Bakery SVP of Research and Development, Jonathan Davis) Nancy is back in La Brea Bakery's kitchen creating new breads for the brand, that will launch later this year (stay tuned for details in the coming weeks!). These breads are taking La Brea Bakery back to basics, as both chefs are choosing to use multigrain mixes, whole grains, sprouted grains and alternative flours to create a completely new portfolio of delicious bread with the added benefit of key nutrients.
In recent months, bread has been the "it" food, so it's only natural that we're kicking off our 30th anniversary year with old friends and new breads we know our loyal fans and new followers will love.
Be sure to check back in for updates on our anniversary and follow @LaBreabakerycafé and @LaBreaBakery on Instagram to get updates on new foods, café updates and news regarding our anniversary!