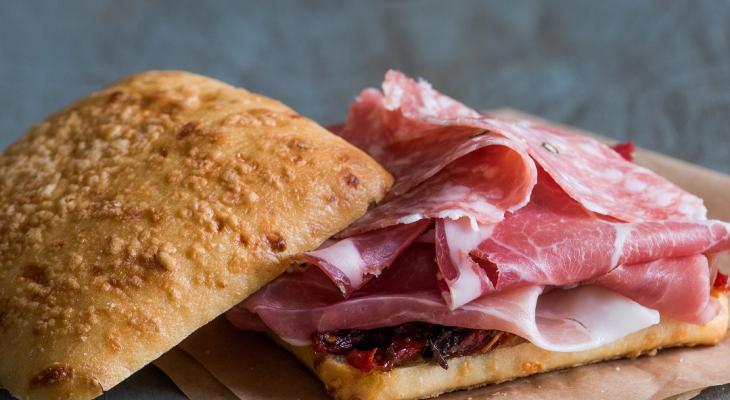 Featuring our Asiago cheese ciabatta roll.
Ingredients
8 oz. Prosciutto
8 oz. Coppa
8 oz. Genoa Salami
4 Tbsp. Roasted Red Pepper Spread
Balsamic Vinegar and Olive Oil
Preparation
Brush Ciabatta slices with olive oil and toast lightly.
To assemble, drizzle equal parts vinegar on each bottom slice of Ciabatta roll and add roasted red pepper spread. Then layer each of the meats evenly. Top with remaining slice of Ciabatta roll and serve.