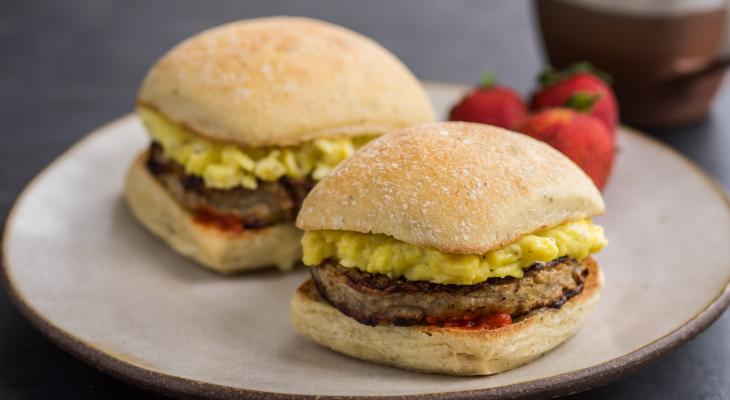 Preparation
Put a non-stick pan over medium heat and add butter.

Mix eggs in a bowl and add to pan.  Cook eggs by mixing in pan until a soft scramble comes together.

While eggs are cooking, heat sausage patties in a pan over medium heat until fully cooked.  Remove from heat.

Add hot sauce to bottom half of roll and sausage.  Then add eggs, greens, and top with other piece of bread.  Serve immediately.