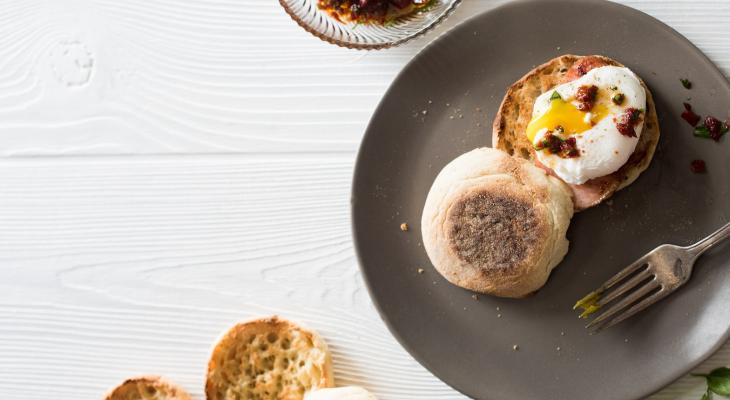 A healthy and delicious start to your day.
Ingredients
4 Eggs
4 Canadian Bacon
2 Tbsp. Sun-dried Tomatoes in Oil
2 Tbsp. Chopped Basil
Preparation
Toast English Muffins until golden brown.
Bring water to a simmer in a sauce pan and poach eggs to preferred doneness, remove and let rest.
Cook Canadian bacon under broiler until caramelized.
To assemble, butter each English muffin and top with a piece of Canadian bacon. Add an egg to each, drizzle sundried tomato, top with chopped basil and finish with salt and pepper to taste.