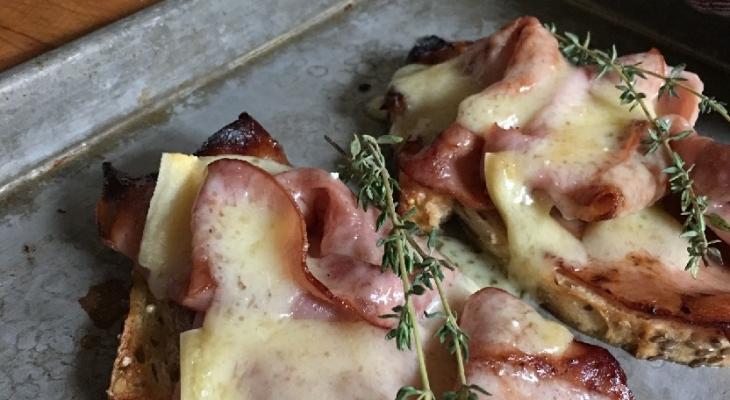 Preparation
Heat up griddle or saute pan, melt butter, place slices of ham on the griddle and cook, flipping once until golden brown on each side.
Place each slice of bread on a baking sheet.  Top with sliced ham, then cheese, then thyme.
Place under broiler until cheese has melted.
Serve.