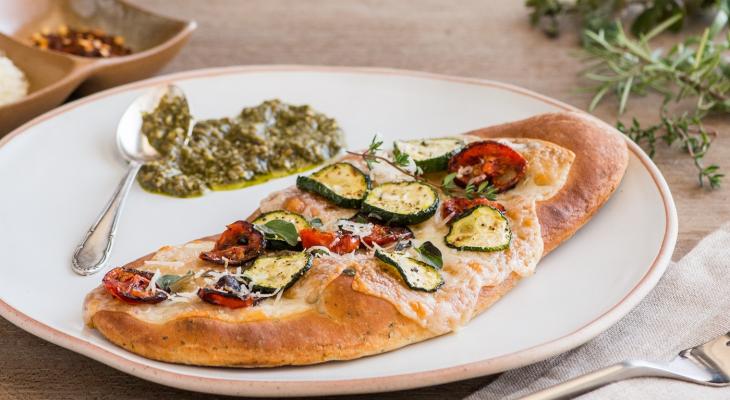 Enjoy as a light snack or appetizer to compliment your favorite meal.
Ingredients
2 Plum Tomatoes (Roma)
1 Medium Zucchini
2 Slices Provolone Cheese
¼ x Parmesan Cheese
sprigs Fresh Thyme
1 tsp. Fresh Oregano
Olive Oil to taste
Salt & Peper to taste
Preparation
Preheat oven to 350°
Place Naan in oven to warm through. Remove and let stand until cool enough to touch.
Slice tomatoes and zucchini thin. Toss in a bowl with olive oil and season with salt and pepper. Place on a baking sheet and bake in over for 20 minutes or until soft.
Place Naan flat side down on work surface and add cheese slices and then place tomato and zucchini evenly on top. Put back in oven until cheese is melted about 2 minutes. Take out, add Parmesan cheese and garnish with Thyme and Oregano.