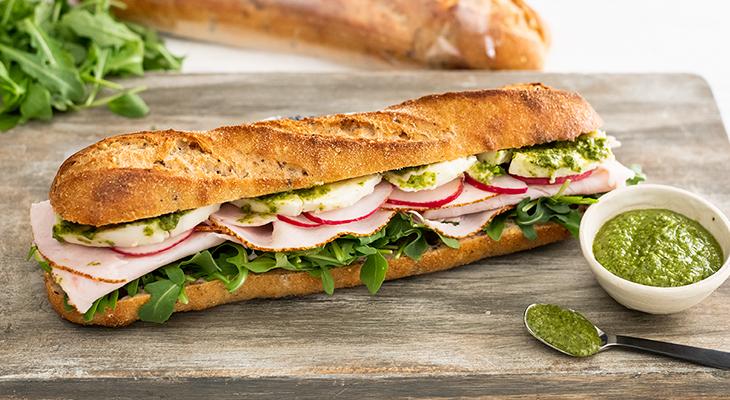 Ingredients
2 Take & Bake Ancient Grain Baguette
8 Oz. Roasted Turkey slices
2 Fresh Mozzarella Ball, cut into 6 slices
4 Tbsp Pesto
2 Cups Fresh Arugula
2 Radish, sliced thin
2 Tsp Softened Butter
Preparation
1. Set oven to broil.
2. Slice baguettes in half lengthwise and brush with butter.  Place under the broiler just until the bread gets a little golden color. Remove and set aside.
3. To build the sandwich, but both pieces of baguette on a flat surface. Add Arugula to the bottom piece of Baguette and then add the Turkey and Radish slices. Next, place the Mozzarella slices evenly along the length of the bread and then top with Pesto. Top with the remaining piece of Baguette, cut and serve.  Enjoy.