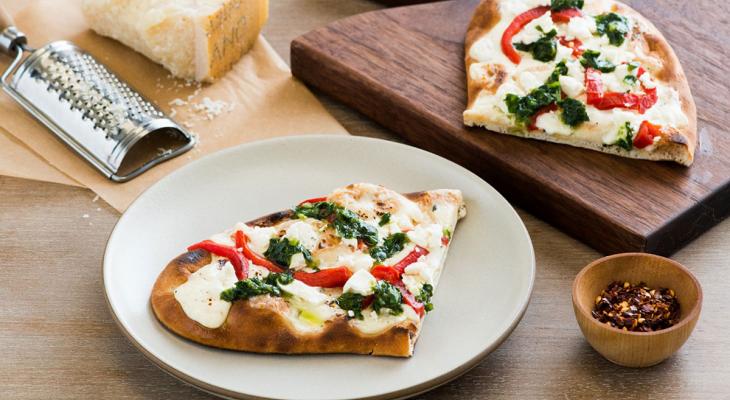 This easy and light pizza recipe is a refined crowd-pleaser.
Ingredients
4 oz. feta cheese, crumbled
¼ cups Roasted Red Pepper
¼ x Basil Pesto
½ cups Béchamel Sauce
Preparation
Preheat oven to 350 degrees. Slightly warm Garlic Naan in oven. Remove from oven, let cool slightly then spread Béchamel evenly on Naan.
Add roasted red peppers and Feta cheese. Place on a baking sheet and put in oven to bake for 5 minutes or until cheese just starts to melt.
Remove from oven and drizzle Pesto on top. Cut in half and serve.