Our Story
As a pastry chef in LA in the 1980's, Nancy Silverton couldn't find bread that was good enough to serve at her restaurant. As a result, she decided to create her own crusty, rustic bread from scratch. She spent a year crafting the perfect artisan bread recipe which was so delicious that she opened La Brea Bakery on La Brea Ave. When people lined up outside her bakery every morning and the bread sold out by 11 AM, she knew she had a hit. Today, we use the SAME sourdough recipe and the SAME artisan techniques in our La Brea Bakery artisan breads found in your local grocery stores.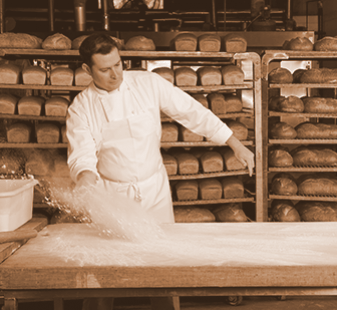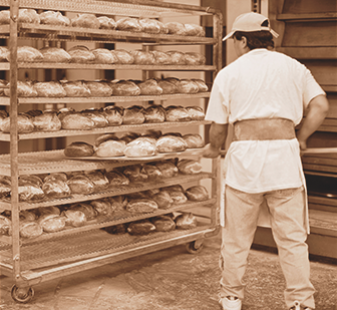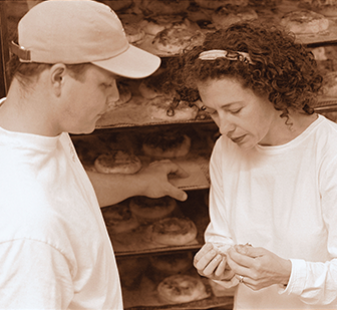 Our Approach
From starter... to finish, it takes over 24 hours to make a loaf of La Brea Bakery Bread.
Crust:
Color is flavor. That's where the
starches caramelize during the
baking process. 
Texture:
Our natural leavening process gives
our bread its unique open structure
and moist, chewy texture.
Consistency:
Our state of the art bakeries enable
us to achieve the highest quality
standards, while using age old
artisan techniques.