Small rolls are frequently termed table bread. Ours set the tone for the rest of the meal! High quality breads and rolls elevate dine-in occasions. La Brea Bakery breads have the smell, look, and taste consumers expect for a valued and memorable experience. It is easy to serve the best with La Brea Bakery Small Rolls.
Freezer to table in 15 minutes. They are a quick way to make a lasting impression.
A built-in assortment offers assurance there is something satisfying in every table service.
Packaged in pillow packs, La Brea Bakery Small Rolls are easy to store in small freezer spaces for grab-and-prep convenience.
Our most popular Small Rolls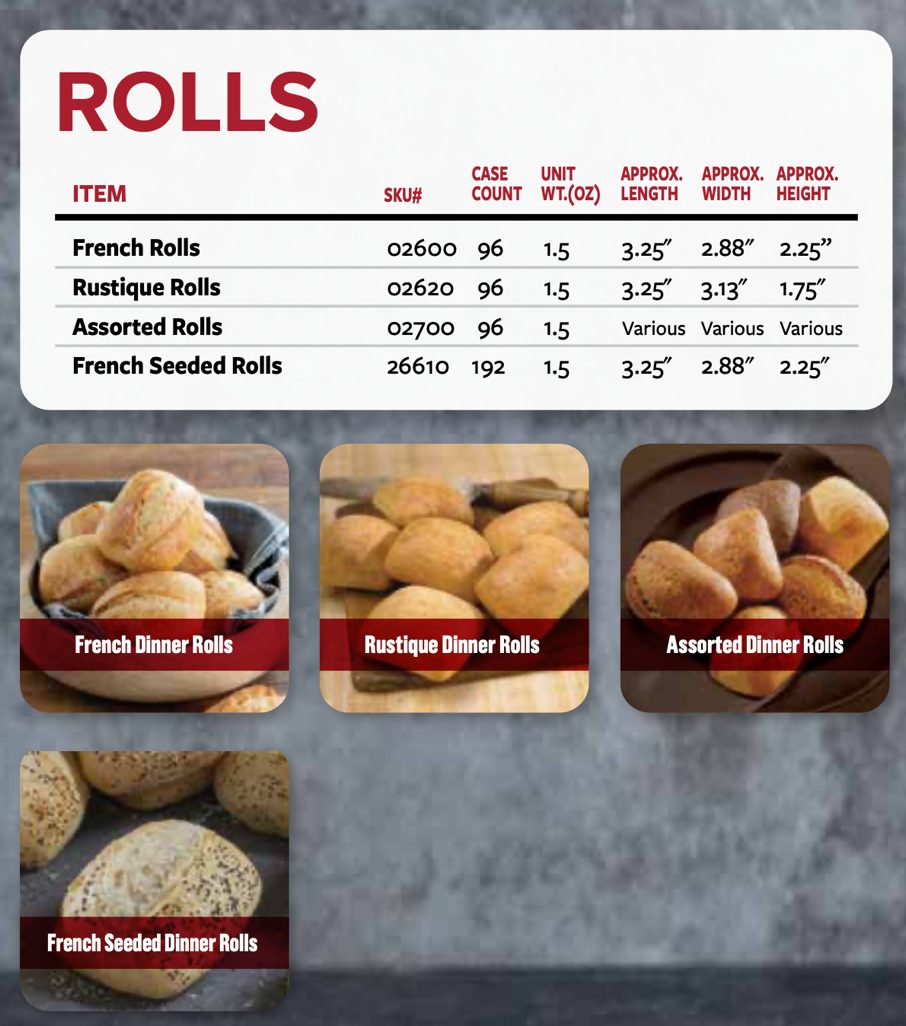 How To Use Our Small Rolls
3 Days 3 Different Ways