Over 30 years ago, La Brea Bakery revolutionized the modern artisan bread movement creating handcrafted, hearth-baked breads.
Today, we are just as committed to the artisan tradition of handcrafting quality bread using only simple ingredients and uncompromising standards. Each bread represents not only the care and passion we put into making it, but the potential to show care in breaking and enjoying it.
Sourdough Starter
At La Brea Bakery, we developed our very own Sourdough Starter from scratch using only flour, water, and wild yeasts from the skin of organic grapes. This ultimately became the signature ingredient in every single loaf of La Brea Bakery bread.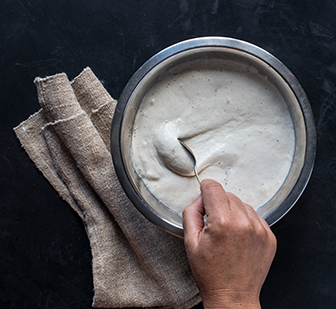 High Quality Ingredients
We are committed to using only the highest quality ingredients in our breads. Our flour is locally milled to La Brea Bakery's specifications, and La Brea Bakery Artisan Breads do not contain any additives or preservatives.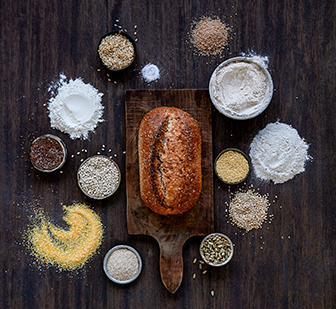 Spiral Mixer
Dough needs to be handled with care. We use a spiral mixer to mimic hand mixing and shaping, ensuring quality is maintained. The dough is mixed at a low speed to incorporate ingredients and fully develop the dough.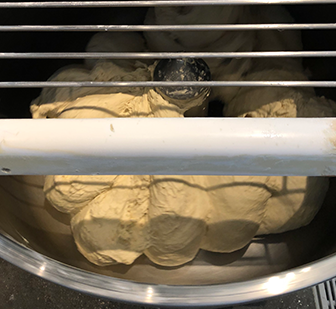 Fermented
Great bread takes time. While some bakeries speed up the fermenting process so the breads rise more quickly, La Brea Bakery slows down this process so more complex flavors and textures can develop. We ferment our bread for at least 10 hours.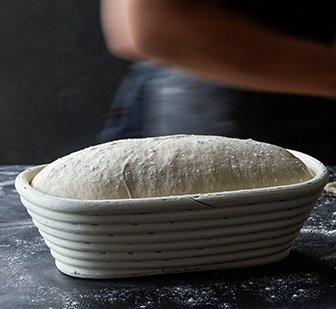 Hearth Baking
We use hearth style ovens to develop the crispy crust which is the hallmark of artisan breads. In our oil heated tunnel oven, bread travels on a "hearth" style belt. Steam is used for crust development.