Salads
Recipe by Kale and Caramel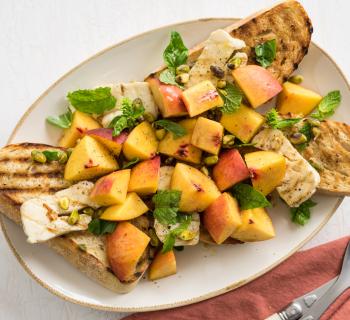 Recipe Idea Contributed By: Maddie Gerling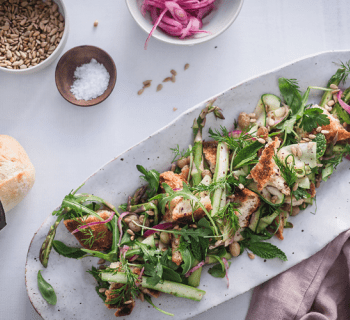 This panzanella is fresh and light with distinct flavors of the new season and a nourishing hearty backbone.
Recipe and images by: Cottage Farm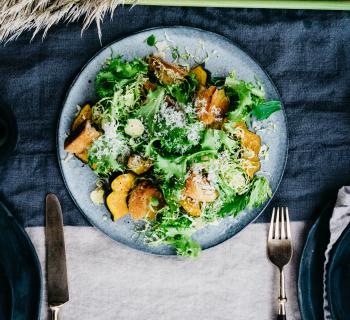 This fall Panzanella with roasted squash and creamy lemon pepper dressing, incorporates our very own sesame semolina loaf for its crispy crust and soft, flavorful inside.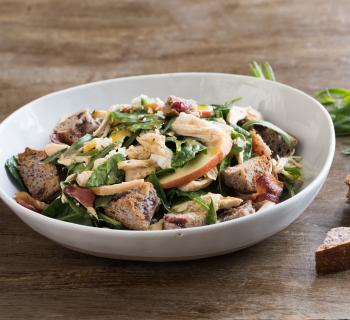 A delicious spinach salad dressed with our favorite bacon vinaigrette recipe.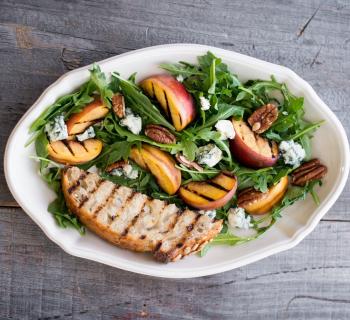 With toasted sunflower honey barons (BBQ).