Today, artisan baking is more important than ever in differentiating a menu. At La Brea Bakery, we will never rush the rise or cut corners that affect our commitment to our old-world process. Here's how we transform superior ingredients, patience, and passion into something that is purely and always delicious: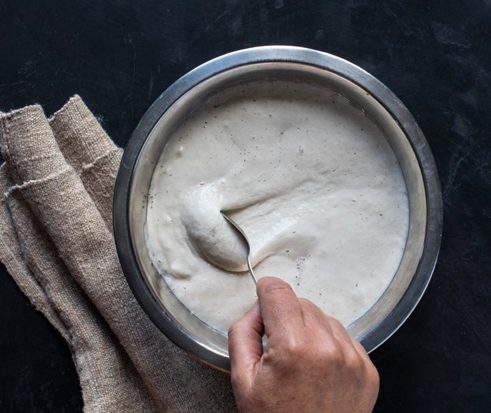 From The Start
Our signature ingredient in every single loaf of La Brea Bakery bread is our original starter created in 1989. Thus, every loaf you serve has the DNA of our founding. Made from wild yeast, water, and flour, our proprietary starter is one of the important elements that makes La Brea Bakery different from all the rest. A crucial element in artisan bread making because it is a living, breathing masterpiece that nurtures any meal. In addition to helping our bread rise, it provides the depth of flour, texture, and characteristics that are true to genuine artisan bread from La Brea Bakery.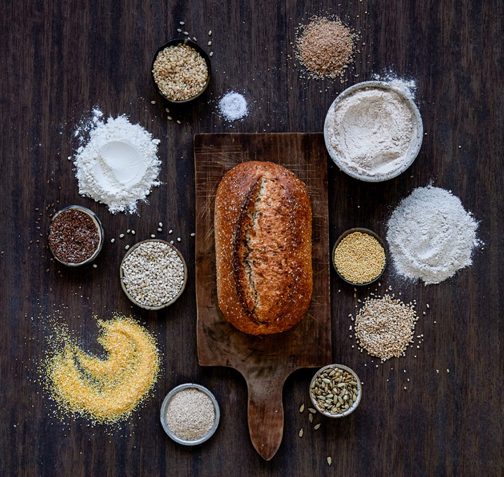 Superior Ingredients
You can't make great bread without great ingredients that play a big role it its flavor, texture, and eating quality. Our flour is milled to exacting specifications and all our ingredients are of the finest quality. Achieving volume, interior structure, and crust development all benefit from our Non-GMO Project Verified ingredients.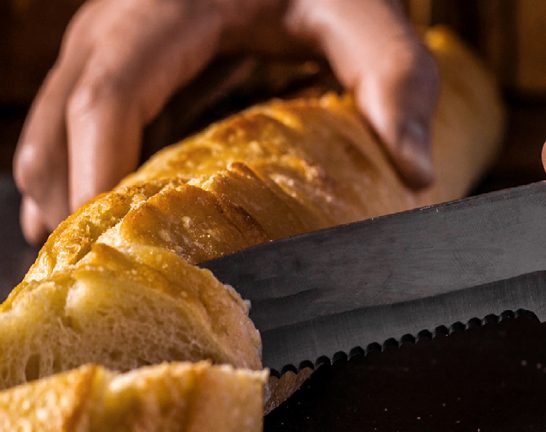 Fermentation
Critical to flavor and volume development is our two-step fermentation process. Most other brands do only one step. First the dough sits at ambient temperature until it is at the right state for shaping. After it is shaped, the dough is allowed to sit at a specified time, temperature, and humidity until it is ready to enter the hearth. Our two-step process is a secret to our superior flavor and texture.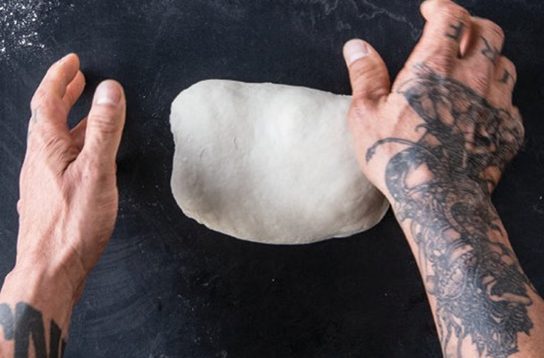 Shaping
Shaping is where a pre-scaled piece of dough is molded into the desired shape. The shapes can vary from a baguette, loaf, batard, or flat bread. Shaping strengthens the dough piece for its intended rise with structure.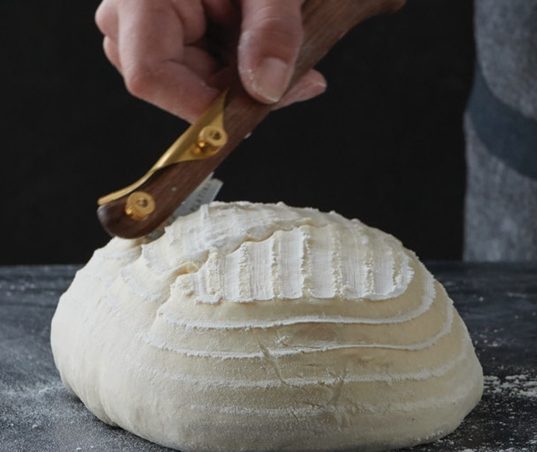 Scoring
By gently cutting a slash on the exterior of the dough piece, scoring enables the bread to expand as intended during the baking process. It likewise gives the diner an impression of artisan handcrafting that is important to your own commitment to quality.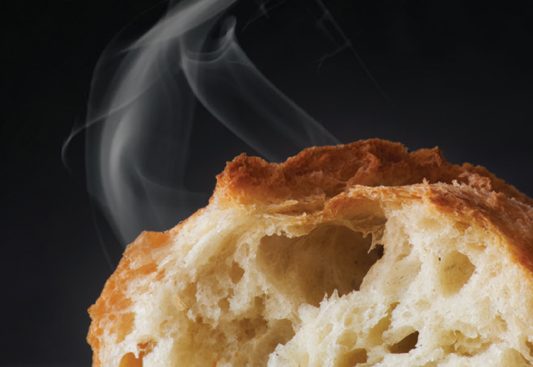 Baking
Baking sets the final characteristics of the bread, flavor, crust, and interior structure. It establishes the final crumb structure, through "oven spring" where the gases are trapped in the dough, and it starts its expansion. It transforms starches to the prescribed structure. Steam is often introduced during the first phase of the process to establish the crust. At La Brea Bakery, our breads are thoroughly baked and within 80% of their rich color that can be achieved when you briefly heat them in your own oven.
Our sandwich carriers are fully baked so that you simply thaw them and within 15 minutes they are ready to serve.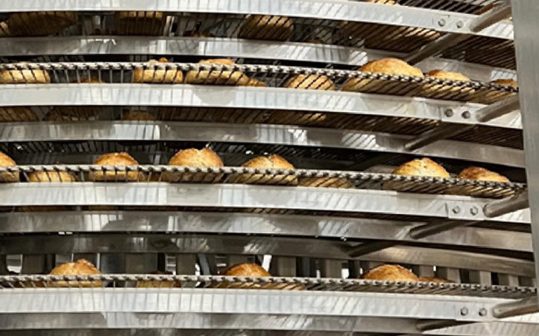 Freezing
Freezing our par-baked breads is your assurance of freshness. First, we cool, then freeze the bread individually before being packed for shipment. Freezing allows for national distribution and inventory storage in your freezer with up to a 9-month shelf life! For sandwich carriers, it's as simple as thawing and then serving. For our other breads, briefly bake off for warmth and a slightly deeper color. Best of all, our par-baked breads are there when you need them, fresh and delicious.
Our Dedication Is Your Assurance
Our relentless dedication to true artisan standards and innovation toward classic and new bread types assure the flavor, texture, and experience of each loaf or bun will delight your customers like no other.
Want To Learn More?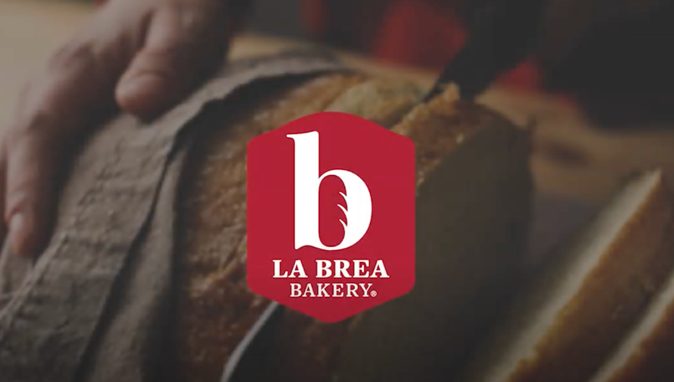 Let Jonathan Davis of Aspire Bakeries share the La Brea Bakery Artisan Baking Process.