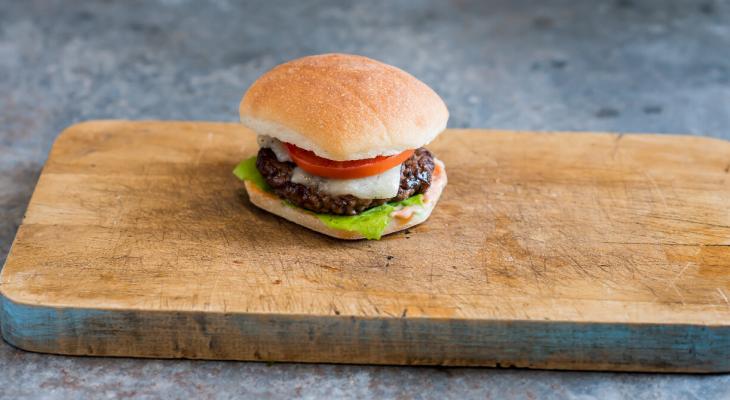 Make these delicious English cheddar cheeseburgers using the broiler in 15 minutes.
Ingredients
4 slices English Cheddar Cheese
4 Slices Tomato
4 Pieces Lettuce
1 to taste Kosher salt and Fresh Ground Pepper
1 Tablespoons Spicy Mayonnaise
Preparation
Preheat the broiler to 375 high.
Toast Telera Rolls until golden brown.
Divide ground sirloin into 4 portions and make a ¼" thick patty.
Season each patty with salt and pepper.
Place patties on a baking sheet and put under broiler until cooked through, about two minutes per side.
Turn off heat and add cheese on each burger.
To build burger, place the buns crumb side up on a smooth surface and add ¼ teaspoon spicy mayonnaise to each side. Place lettuce on bottom bun and then add with cheese burger. Top with tomato, remaining Telera roll and serve.