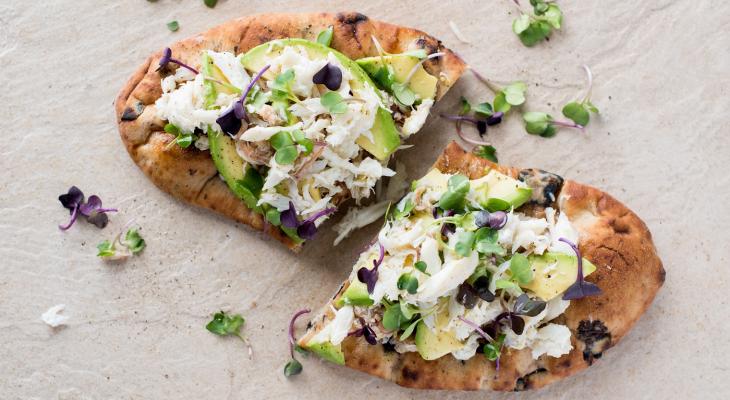 A Light and Quick Lunch Packed Full of Flavor.
Ingredients
4 oz. Fresh Pickled Crab Meat
¼ ea. Avocado Sliced Thin
¼ cup Finely Sliced Fresh Fennel
¼ cup Micro-Greens
1 tsp. Lemon Juice
¼ tsp. Lemon Zest
Salt and Pepper to taste
Preparation
Preheat oven to 350 degrees.
Slightly warm La Brea Bakery Kalamata Olive Naan in oven. Take out and let rest.
In a medium bowl combine crab meat, fennel, lemon juice, lemon zest, salt, pepper and toss.
To assemble, place naan on a flat surface and place slices of avocado to evenly cover. Add crab mixture and top with micro greens.
Cut in half and serve.