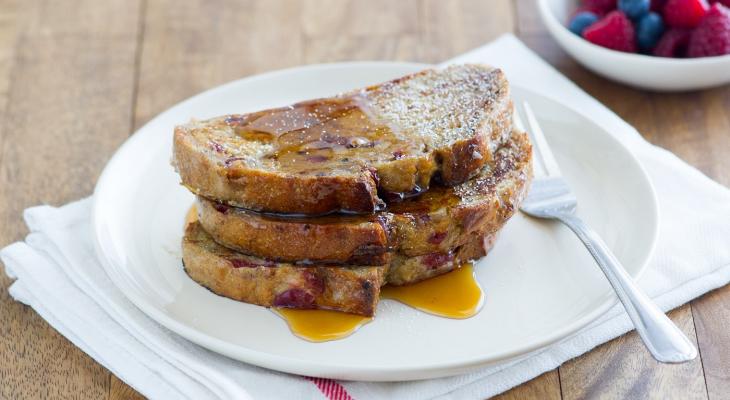 A breakfast classic featuring our favorite loaf with cranberries and walnuts.
Ingredients
1.5 Cups Half & Half
1 Tbsp. Vanilla Extract
2 tsp. Honey
1/4 Freshly Grated Nutmeg
Pinch of Salt
x Maple Syrup
Powdered Sugar to Taste (Optional)
Preparation
Combine eggs, half and half, vanilla extract, honey, nutmeg, and salt. Mix thoroughly.
Heat skillet using 1 tbsp. butter.
Dip bread slices into egg mixture, 30 seconds each side. Shake off excess mixture and place in heated skillet. Cook slices until both sides are golden brown.
Drizzle with syrup and sprinkle with powdered sugar as desired.