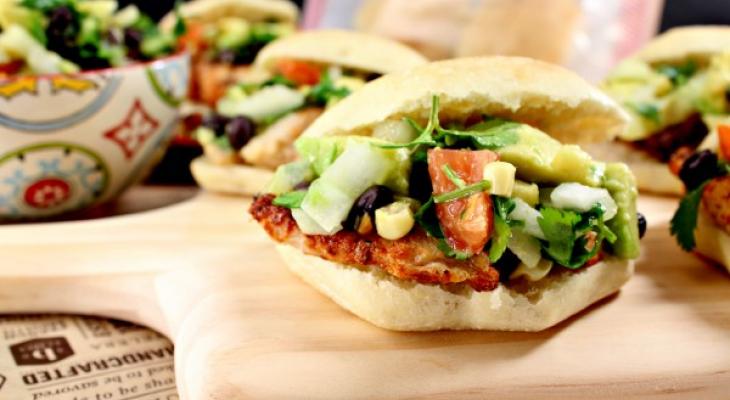 Ingredients
1 Medium Tomato
1 Ripe Avocado
1 sprig Fresh Cilantro
½ tsp. Fine Salt
½ Cup Black Beans
½ Cup Corn
4 cloves Garlic, peeled
1 Jalapeno, deseeded
½ Tbsp. Lime Juice
1 Chicken Breast
Preparation
Dice the Onion, Jalapeno, Tomato and Garlic and place into a mixing bowl.
Add the rest of the ingredients and gently fold together.
Chop the cilantro and gently stir in as well.
Put this mixture on top of chicken breast that has already been cooked, and assemble with warm La Brea Bakery Telera Slider Rolls.
Recipe adapted from Wannabite