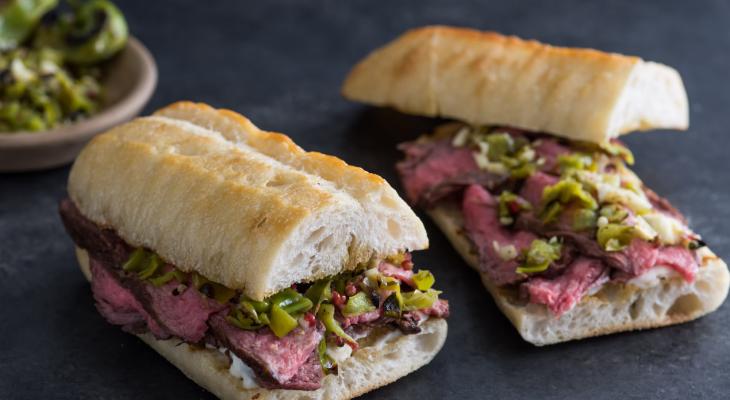 Lunch should be something to look forward to! Our new Griller Hanger Steak sandwich recipe blends savory steak and a spicy shishito pepper salsa for something you won't be able to wait for!
Ingredients
Sourdough Demi-Baguette (Cut into 6 inch Pieces and then Slice in Half and Toasted)

6 oz Hanger Steak

12 Shishito Peppers, Chopped

2 Gloves Garlic, Minced

1/4 Cup Sherry Vinegar

Salt and Pepper

Sea Salt Flakes
Preparation
Put a grill pan over medium heat.  Season meat with salt and pepper and grill in pan for about 4 minutes on each side until the steak is cooked to medium.  

Remove and let rest. 

In a bowl, mix the peppers, garlic, and vinegar.

To serve, slice steak and place on the bottom piece of bread.  Add Shishito salsa and top with other half of baguette.

Serve immediately.