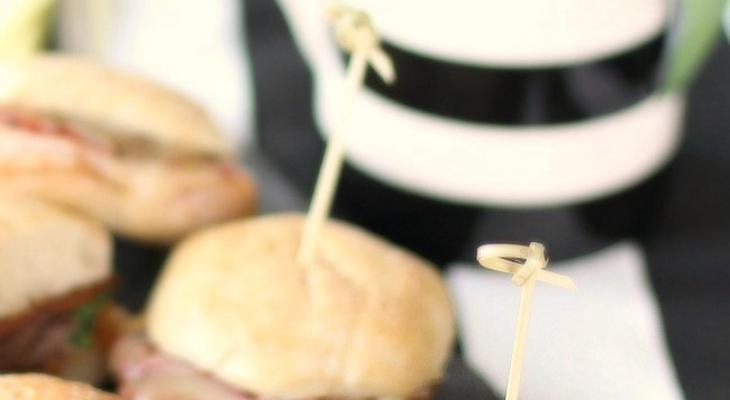 These finger sandwiches are sure to be a hit at your next get together.
Ingredients
1/3 Cups Mayo
1 Tbsp. Lime Juice
1 tsp. Chili Powder
¼ tsp. Cayenne Pepper
¼ tsp. Fine Salt
1 Thin sliced roast beef from the deli
1 lb. Sliced Smoked Bacon
1 Avocado, peeled, seeded, & sliced
10 Pieces Lettuce
1 Large Red Onion
Preparation
For mayo spread, combine all ingredients together in a small bowl; cover and refrigerate for several hours or over night.
Prepare rolls according to package directions. Cut rolls in half lengthwise. Spread bottom half with chili lime mayonnaise and top with lettuce, roast beef, bacon, avocado slices, and onion slices.
Top with other half of bread and cut each sandwich in half to form 2 sandwiches. Top with a pick to hold party sandwiches together to serve.
Recipes adapted from Celebrations at Home.