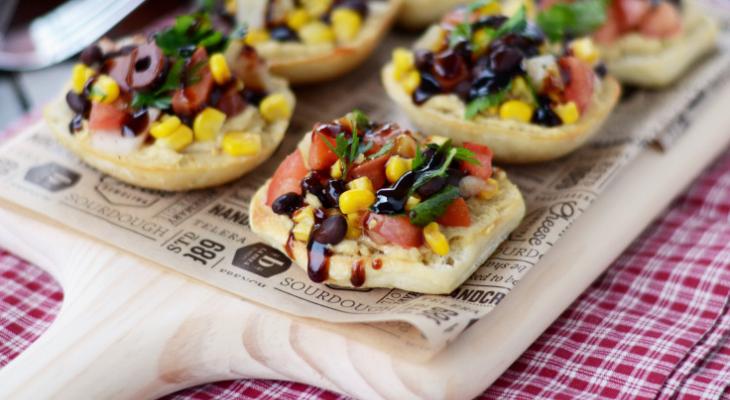 Ingredients
¼ Corn
½ Medium Tomato cored and cut into small cubes
1 Medium Yellow Onion, peeled, diced 1/2
1 Cup Black Beans
1 cup Chopped Pineapple
1 cup Chopped Fresh Parsley
Hummus
Preparation
Preheat your oven to 350 degrees.
Cut your bread in half and place it into the oven to toast until the top is crispy.
Mix all of the "topping" ingredients above in a bowl until they are evenly mixed around.
Once the bread is crispy (took about 15 minutes for me), take it out of the oven and top each piece with 1 Tbsp of hummus.
After each piece of bread is topped with hummus, spoon the "topping" mixture on top of the bread.
Finish off your bruschetta with fresh parsley sprinkled on top and a balsamic glaze (optional).
Recipe adapted from Katarina Cooks