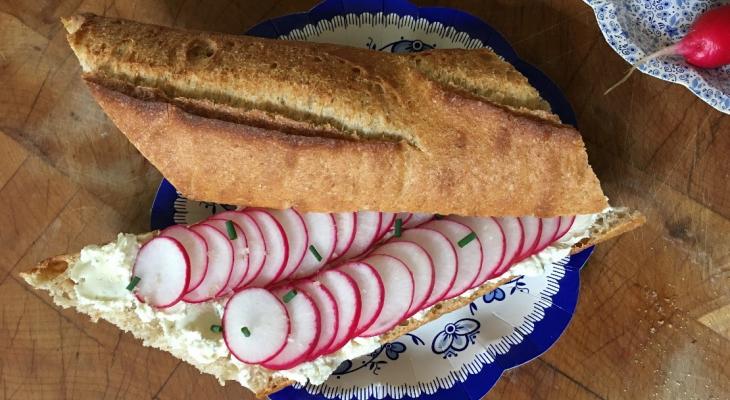 A simple combination of subtle flavors come together perfectly in this fresh tartine recipe.
Ingredients
1/4 La Brea Bakery wheat baguette, sliced horizontally so that there is a top and bottom piece
3 oz Boursin cheese
4 Radishes, thinly sliced
1/4 tsp chives, freshly snipped
1/4 tsp smoked sea salt
Preparation
Lay out the bread, use the top or bottom, reserving the other for the next sandwich.
Spread the Boursin all the way to the edges.  Arrange radishes on top.
Sprinkle with salt and chives and serve.