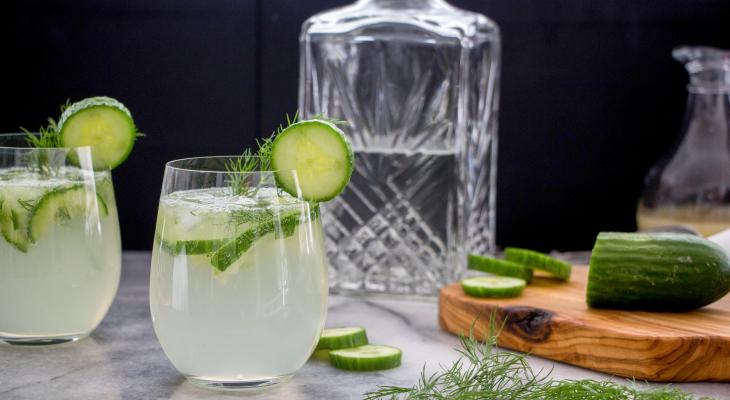 This cocktail is easy to make and loaded with the fresh flavors of cucumber, dill, and lime.  
Recipe by: This Renegade Love
Ingredients
2 oz. gin
1 oz. freshly squeezed lime juice
3 oz. club soda or sparkling water
fresh dill
4 round cucumber slices (save one for garnish)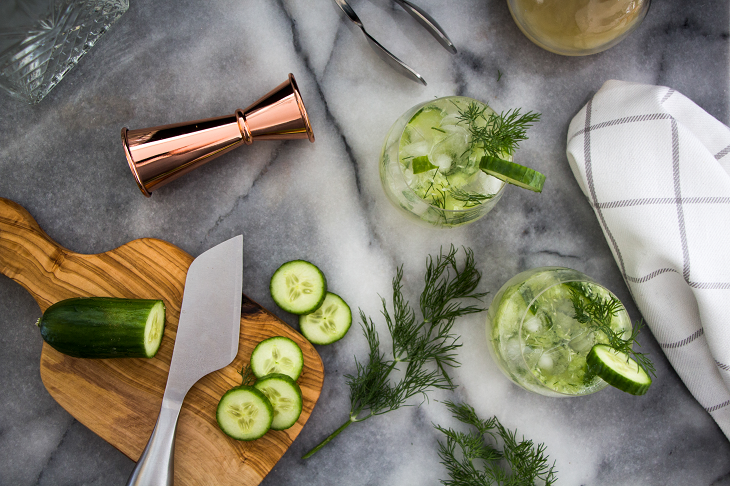 Preparation
In a short glass, add 3 slices of cucumber, gin, lime juice and a few sprigs of dill (removed from the stem). Muddle until the cucumber starts to break up.
Add ice and top with club soda or sparkling water.
Garnish with a sprig of dill and a cucumber wedge and serve.