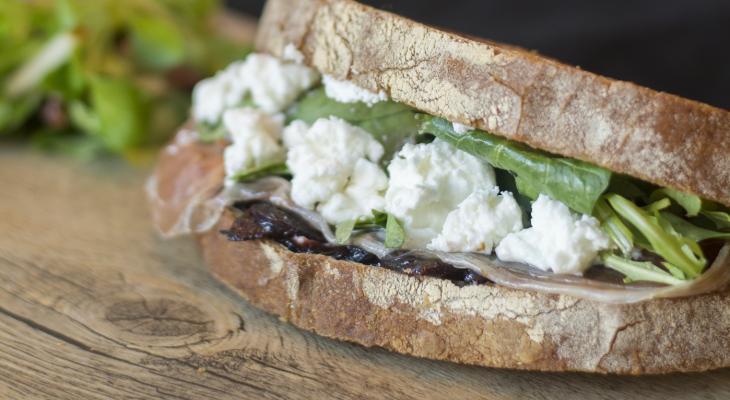 You've never had a grilled cheese like this before.
Ingredients
12 Slices Speck
2 ea. Red Onion, Sliced
4 oz. Granulated Sugar
4 fl. oz. Red Cooking Wine
4 fl. oz. Ruby Port
12 oz. Goat Cheese
4 oz. Arugula
2 oz. Clarified Butter
Preparation
Sweat the onions in 1/2 oz. of the clarified butter until soft. Add sugar, red wine and port and reduce over low heat until onions are dark red and liquid is almost all gone.
To assemble sandwich: Brush outside of each slice with clarified butter. Spread goat cheese on one side of bread and shingle speck on other side. Spread onion jam on top of speck and saute bread slices in pan over medium heat. Once both slices are golden brown, place arugula in sandwich and put bread together. Place in 375 oven until goat cheese is melted.