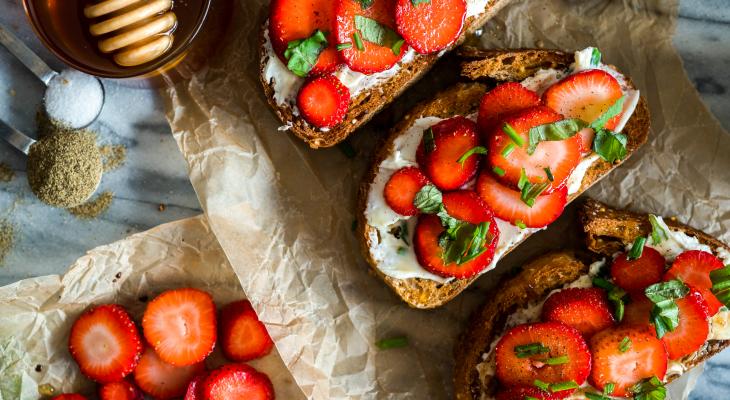 Ingredients
4 slices La Brea Bakery Whole Grain Bread, 1/2 inch thick

1–2 tablespoons olive oil
2 ounces mascarpone cheese
1 cup strawberries, sliced
1 teaspoon mint, minced

1/2 teaspoon white sugar

Honey for drizzling
Preparation
Mix strawberries and sugar in a small bowl until thoroughly covered.
Mix thoroughly mint and Mascarpone. Reserve some mint for topping the toast.
Brush slices of bread with olive oil. Heat a large skillet over medium high heat. Add bread slices and cook for 3-4 minutes on each side, until golden brown. Remove from heat and let cool 1 minute.
Spread each slice with a layer of mascarpone cheese and top with sliced strawberries.
Sprinkle mint and drizzle with honey. Serve immediately.