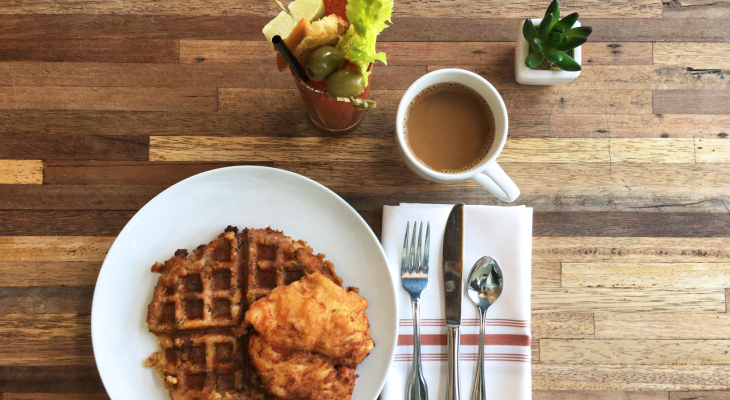 Ingredients
1 1/2 cups leftover Thanksgiving stuffing
Preparation
Using your favorite stuffing leftovers from Thanksgiving, stir the stuffing so any crispy bits that are on top are incorporated throughout the stuffing.  The stuffing needs a bit of moisture/a tacky consistency so add a bit of chicken or vegetable stock until moist enough (if needed).
On a greased waffle iron set the heat to medium and place 1-1/2 cups of stuffing onto the waffle iron gently pressing the stuffing down with your hands so that the stuffing covers the entire area of the waffle iron surface. Close the waffle iron pushing down so the waffle iron closes. Let cook for approximately 5 minutes or until golden brown, flipping the iron if necessary.
Once finished gently remove the stuffing waffle using a small spatula working around the edges, plate and serve with leftover turkey (preferably fried) and gravy or maple syrup, depending on your sweet or savory tooth.