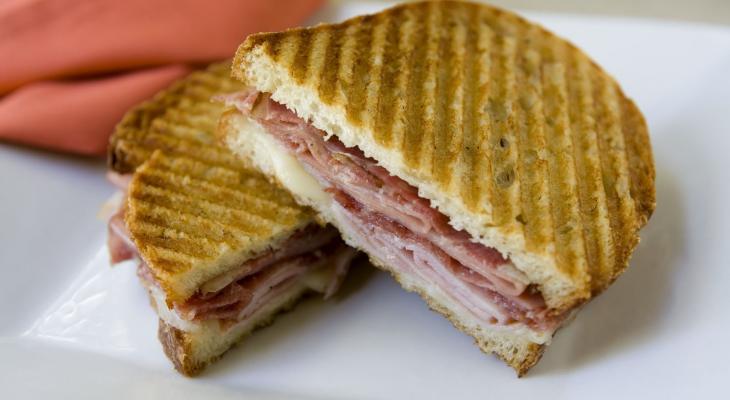 An easy to make grilled sandwich that highlights great Italian flavors on our classic Country White Sourdough Loaf.
Ingredients
4 oz. Aged Provolone
4 oz. Mortadella
4 oz. Coppa
4 oz. Dry salami
2 oz. Prosciutto
4 Jarred Marinated Cherry Peppers
Preparation
Set half of the slices of bread buttered side down, and cover them with half of the cheese slices, folding them back in toward the middle if they extend past the edges of the bread.
Scatter the peppers evenly over the cheese. Place a single layer of mortadella over the peppers, followed by a layer of coppa, a layer of salami, and a layer prosciutto. Place one more slice of cheese over the meats. (As you layer the cheese and meats, be sure to cover the bread and allow some of the meat to extend just beyond the edge of the bread so it gets crisp while grilling). Put the top slice of bread over, buttered side up.
Grill the sandwiches in a moderately hot skillet until the bread is golden brown and the cheese has melted. Cut each sandwich in half on the diagonal.