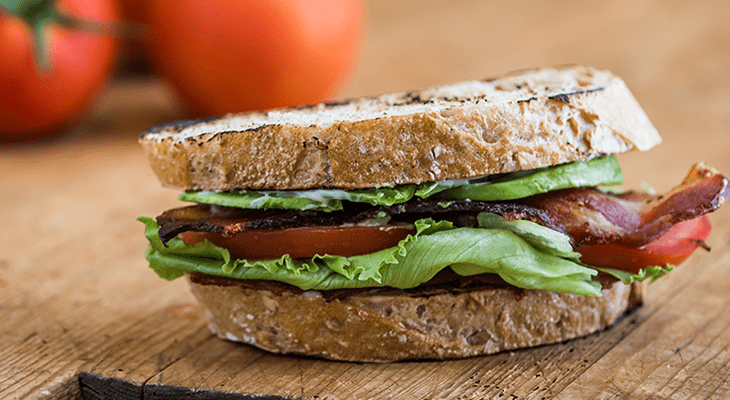 Take your BLT sandwich from traditional to exceptional by adding Avocado. This BLTA sandwich recipe features our Sprouted Wheat Loaf to add a hearty texture that fits perfectly with the delectable fillings.
Featuring our Sprouted Wheat Loaf.
Ingredients
8 Slices Thick-Cut Cooked Bacon
½ Head Iceberg Lettuce
1 Tomato, Sliced
1 Avocado, Sliced
1 Tbsp. Mayonnaise
Preparation
Toast bread lightly.
To assemble, spread mayonnaise equally on all slices of bread. Add bacon, lettuce, tomato, avocado and top with remaining slice of bread. Serve.