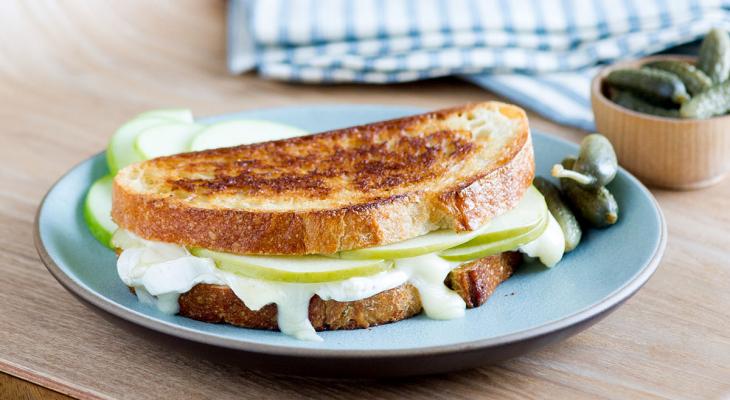 The green apple adds nice freshness and crisp to this yummy grilled cheese!
Ingredients
2 Tbsp. Butter, Melted
¼ cup Honey Mustard
½ lb. Brie, thinly sliced
1 Granny Smith Apple, skin-on, cored and thinly sliced
Preparation
Arrange the bread in pairs on a cutting board. Brush one side of each slice with the butter. Turn the bread over and slather the other side with honey mustard.
Divide the cheese between 4 slices of bread, followed by the apple slices in an even layer. Top with the remaining bread, mustard-side down.
Heat a large non-stick skillet over a medium flame. Cook the sandwiches in batches until golden brown on both sides, about 2 to 4 minutes per side. Remove the grilled cheeses to a baking sheet and keep warm in the oven until all the sandwiches have been cooked.