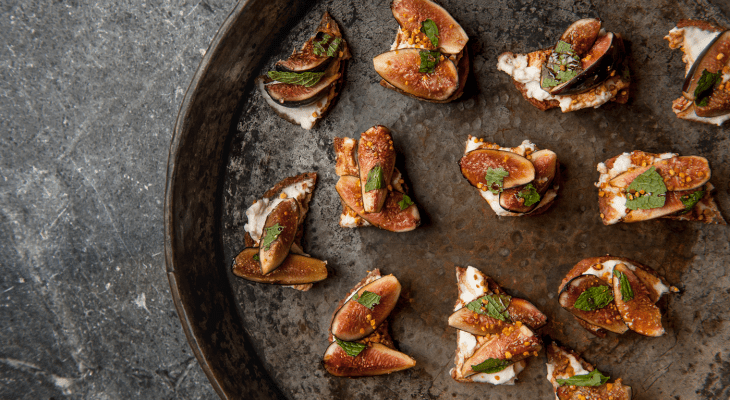 Fresh figs and creamy ricotta served on crispy caramelized slices of our vienna petite.
Ingredients
3 ea Fresh Figs, Quartered
2 oz Unsalted Butter, Softened
2 oz Raw Sugar
1 cup Ricotta Cheese Drained
¼ cups Coarsely Chopped Basil
Preparation
To caramelize the bread, spread a thin layer of butter on each slice of bread. Sprinkle raw sugar lightly on top of the butter. Heat a nonstick pan over medium heat for 2 minutes. Place a slice of bread in pan, butter side down and let caramelize for 30 seconds. Remove from pan and repeat with other slices.
Spread ricotta on each slice
Quarter the figs, place 2 quarters on each toast.
Sprinkle with chopped basil. Serve immediately.