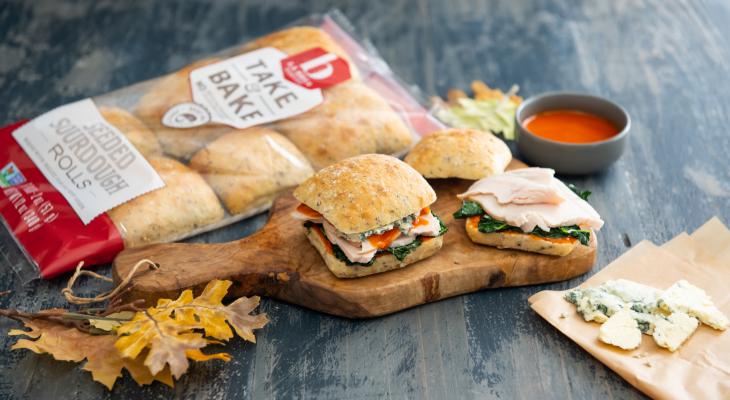 Ingredients
For one slider:
2 Seeded Sourdough Rolls
3 slices leftover turkey
2 oz blue cheese
2 Tbsp buffalo hot sauce (choose your favorite store-bought variety)
1 Tsp honey
Leftover greens
Preparation
1.  Preheat oven to 350 degrees F.  Bake the rolls according to the instructions on the bag.
2. When cool, slice roll in half and put crumb-side up on a flat surface. 
3. To build the sandwich, start by drizzling 1 tablespoon of buffalo hot sauce on bottom roll. 
4. Add greens, turkey, and then drizzle the remaining tablespoon of buffalo hot sauce on top.
5. Next, add blue cheese and drizzle honey. 
6. Top with remaining roll.
7.  Repeat the process to make more sliders and then serve. These are perfect for Thanksgiving football games!