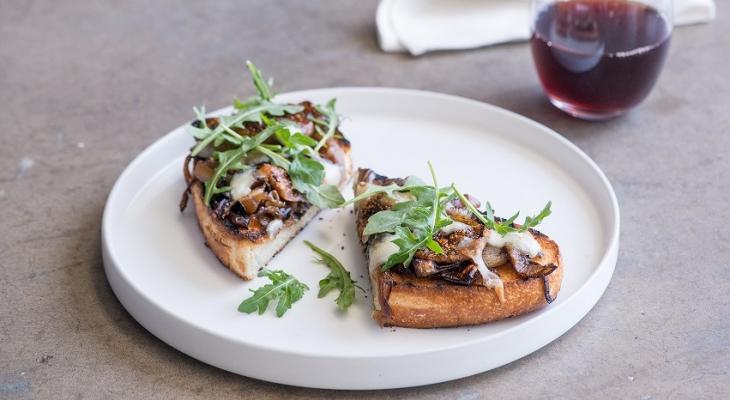 Try this delicious and easy grilled pizza recipe. It only takes 20 minutes total between prep and grilling to create a smoky, wood-fired flavor extravaganza.
Ingredients
1 x La Brea Bakery Italian Round cut in 1" slices
1 x Olive Oil
½ cup Caramelized Onion or Chutney
6 x Fresh Figs (halved)
1 x Arugula Leaves
½ x Bunch Chives (trimmed)
2 x Buffalo Mozzarella (torn)
1 x Balsamic Vinegar and Olive Oil
Preparation
Heat a grill over high heat. Brush slices with olive oil and grill one side for until crusty about 45 seconds then remove and place grilled side up on work surface. Place fig halves on grill flat side down and cook for 1 minute or until they begin to soften and caramelize. Flip over and grill other side for an additional minute then remove.
With the bread grilled side up, place caramelized onions, mozzarella, and top with figs, arugula, chives. Place back on the grill for 45 seconds until bottom is crusty and cheese begins to melt. Drizzle with vinegar and extra olive oil to serve.