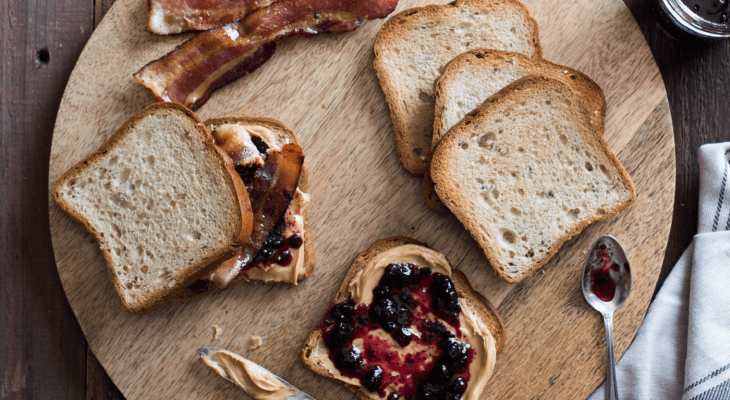 A savory and smoky twist on a childhood classic.
Ingredients
4 slices Maple Glazed Bacon
4 oz. Peanut Butter
3 oz. Jelly
x Maple Syrup
Preparation
Preheat the oven to 400 degrees F. Place the bacon on a large, oven-safe baking sheet and bake for 15 minutes. Brush the bacon with maple syrup and continue baking for 5 minutes. Remove from the oven and allow to cool.
Place toasted bread on a flat surface. Equally spread peanut butter and jelly on 2 slices of bread. Add maple glazed bacon, top with remaining pieces of bread and serve.