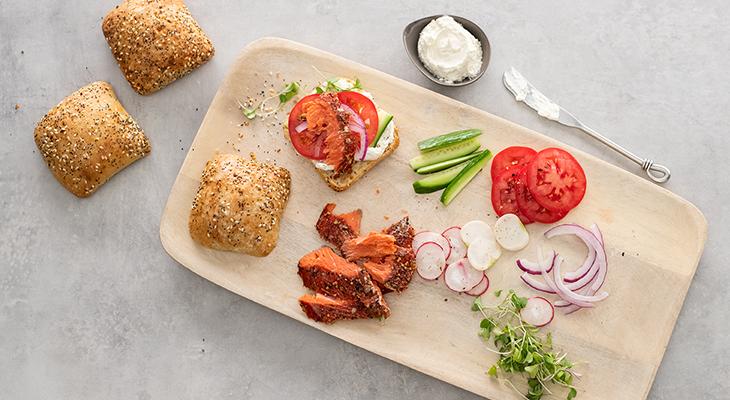 Ingredients
3 oz Smoked Salmon
1 Tsp Cream Cheese
¼ Cucumber sliced in thin strips
2 slices tomato
1 slice of red onion
½ radish sliced thin
Fresh greens (favorite)
Half a lemon
Preparation
1. Set oven to Bake and preheat to 350 degrees.
2. Slice the roll in half lengthwise and place on a baking sheet with the cut side up. Put in the oven and toast until just starting to get golden brown.  Remove and let cool.
3. To build the sandwich, put both pieces of bread cut side up and spread cream cheese on each side. Add cucumber, greens, tomato, onion and then top with Salmon. Finish with a squeeze of lemon.