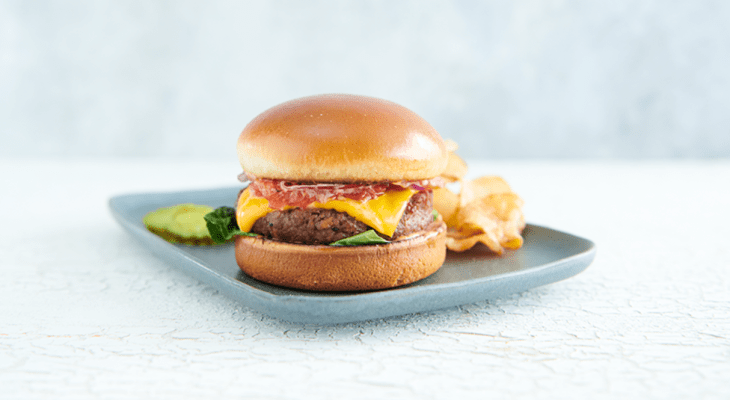 Ingredients
1 La Brea Bakery Brioche Bun 
1 5 oz plant-based beef patty
2 roma tomatoes, halved and roasted until soft
2 pieces butter lettuce
1 slice plant-based American cheese
1 Tbsp garlic aioli
2 tsp salt 
 
Preparation
Preheat the pan to medium heat. 
Brush La Brea Bakery Brioche Bun on both sides with butter and toast lightly in a pan. Remove.
Place beef patties in a pan and cook according to the manufacturer's instructions. Two minutes before the patty is cooked, add cheese and melt.
To build the burger, spread half the garlic aioli on the bottom bun, then add lettuce and place cheeseburger on top. Next, top with roasted tomato and then spread remaining aioli top bun and place on burger. Serve.