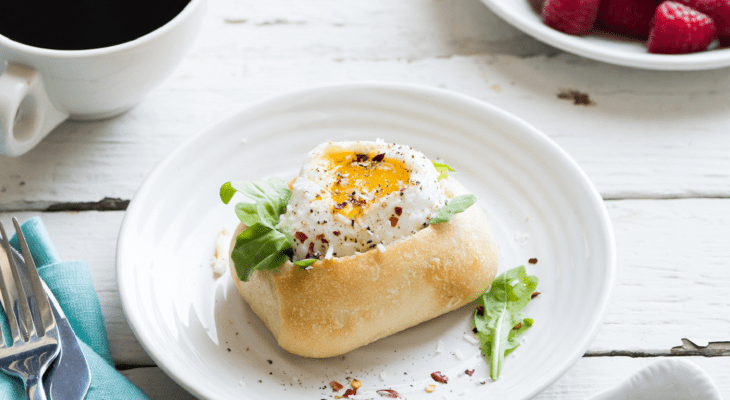 Try our favorite dinner roll dressed up for a tasty breakfast treat.
Ingredients
2 Eggs, Poached
½ cup Baby Arugula
½ tsp. Red Pepper Flakes
1 Tbsp. Parmesan Cheese, Grated
Salt and Pepper to taste
Preparation
Heat dinner rolls in oven per packaging instructions until fully baked. Remove and let cool. Carve out the center of each roll using a paring knife.
To assemble, put 1/4 cup of arugula in each bread bowl. Next, add a poached egg and top with parmesan cheese, red pepper flakes and season with salt and pepper to taste. Add fresh fruit on the side and serve.