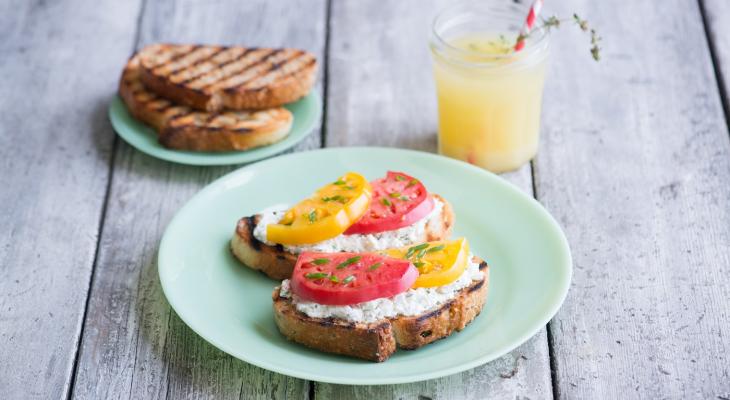 With Tarragon and Ricotta Cheese.
Ingredients
4 Large Ripe Heirloom Tomatoes
1 cup Fresh Ricotta Cheese
2 Tbsp. Fresh Tarragon, Chopped
Salt and Pepper to taste
Preparation
In a mixing bowl, combine ricotta cheese with 1 tablespoon of tarragon. Add salt and pepper to taste and mix to combine.
Brush slices of sourdough loaf with olive oil on both sides and grill so both sides of sourdough loaf have grill marks, but bread still remains soft in the center. Remove from grill and let cool.
To assemble, spread ricotta mixture on one side of each slice of toast. Layer tomato slices on top to cover bread fully. Drizzle each piece with olive oil and add salt and pepper to taste. Serve.