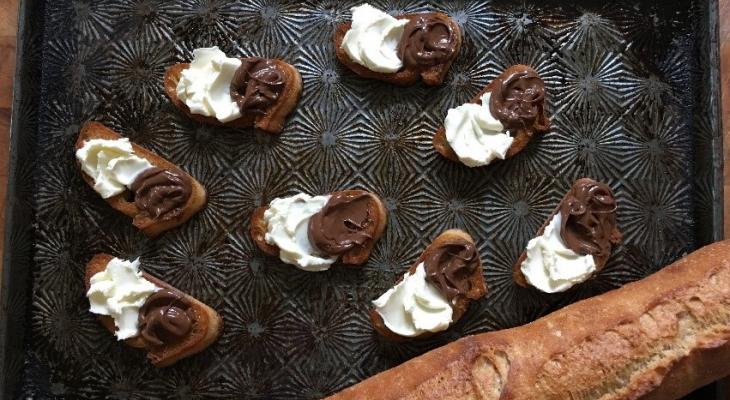 Whole wheat moves beyond healthy to decadent with these sure to please new combos.
Ingredients
1/4 La Brea Bakery wheat baguette, sliced into 1/4 thick slices
2 oz Mascarpone
2 oz Nutella
Olive oil for drizzling
Preparation
Preheat an oven to 400 degrees F.  Place the sliced bread on the sheet tray and drizzle liberally with olive oil.
Bake for 4-6 minutes, until golden brown, flipping half way through.
While still warm, spread mascarpone on half of each, followed by Nutella on the other half.
Enjoy!