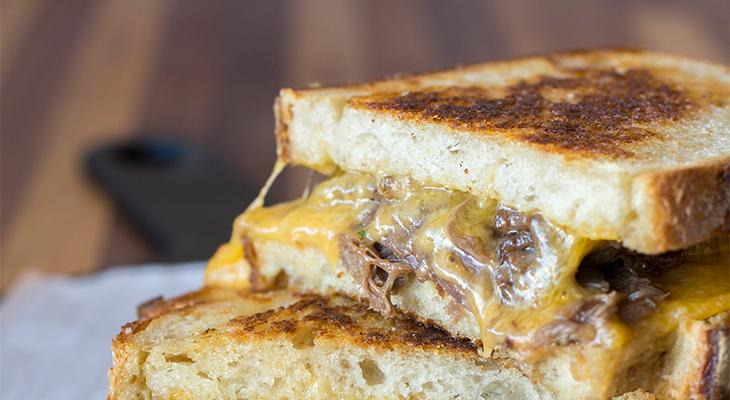 There's something weirdly sexy about grilled cheese. There we said it. And we added short rib to it. 
Preparation
Place a medium cast iron skillet (or similar) over medium-low heat, heating the pan for 2 minutes while you assemble the sandwich.
Butter each slice of the Three Cheese Semolina Loaf on one side. Lay the bread out on your cutting board butter side down.
Place two slices of jack cheese on each slice of bread, add the short rib and onion jam, and top with the remaining bread slice.
Carefully transfer the sandwich to the preheated pan; cook over medium-low heat for 3 minutes on each side, or until bread is golden-brown and cheese has melted.
Cut and serve.