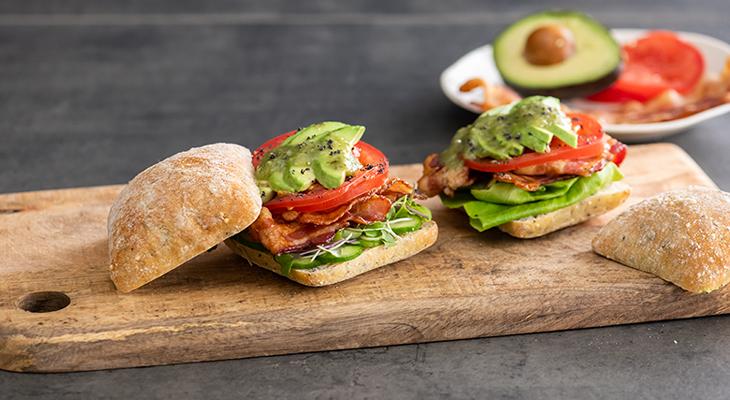 Ingredients
4 Take & Bake Seeded Sourdough Roll

2 Avocados, sliced thin

8 Slices of Bacon

8 Slices of Tomato

4 piece of Butter lettuce

4 Tbsp Green Goddess Dressing

Salt and pepper to taste

1 Cucumber sliced thin (optional)

 
Preparation
1. Slice the roll in half lengthwise and lay on a flat surface.
2. Put a heavy bottom pan over medium heat and place bacon into the pan.
3. Cook for 3 minutes on each side until fully cooked.
4. Build the sandwich - put lettuce on the bottom piece of the roll and add the bacon and then the tomato. Top with avocado slices and drizzle with Green Goddess dressing.
5. Top the sandwich with the remaining piece of bread and serve.