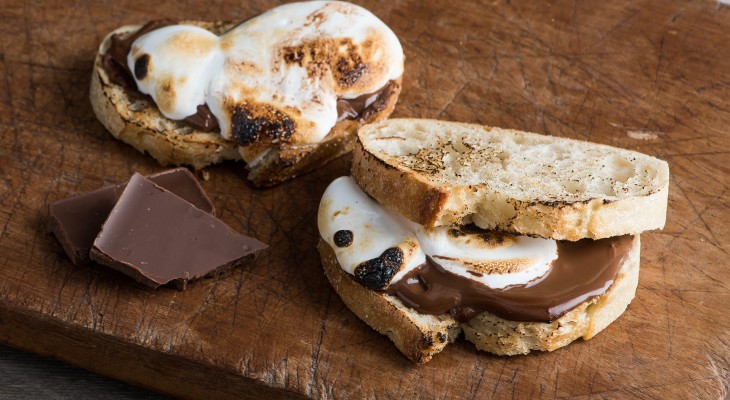 Ingredients
1 4 oz. chocolate bar, milk or dark, broken into coarse pieces
1 cup marshmallow cream
Preparation
Slice La Brea Bakery Sourdough Baguette into ½-inch pieces; lightly toast. Meanwhile, preheat the broiler. 
Layer the bread with chocolate (you can use milk or dark, depending on personal preference) and marshmallow cream and then place on a baking sheet. 
Broil until chocolate is melted and the marshmallow cream has a golden-brown color. Serve and enjoy.