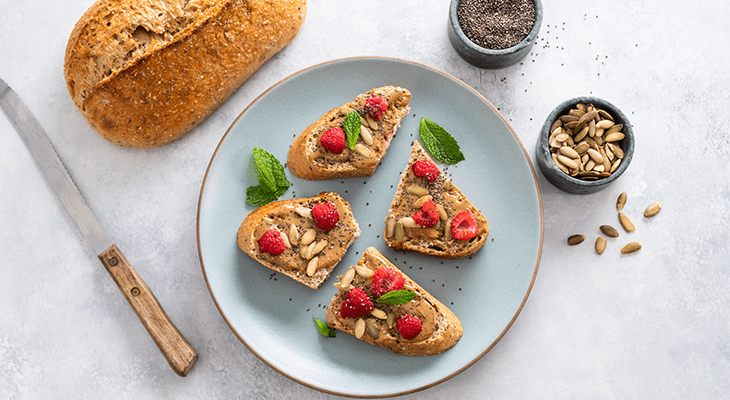 Ingredients
2 pieces of Wholegrain Loaf cut into 1/2" slices
4 Tbsp almond Butter
1/2 Tbsp pumpkin Seeds
1/2 cup raspberries
8 fresh mint leaves
1 Tsp chia seeds
Preparation
Set oven to Bake and preheat to 350 degrees.
Place bread slices in oven and bake for 5 minutes until just starting to get brown. Remove and let cool.
To build put toast on a flat surface.  Spread almond butter evenly on all pieces, top with raspberries, pumpkin & chia seeds and top with mint.  Serve immediately.