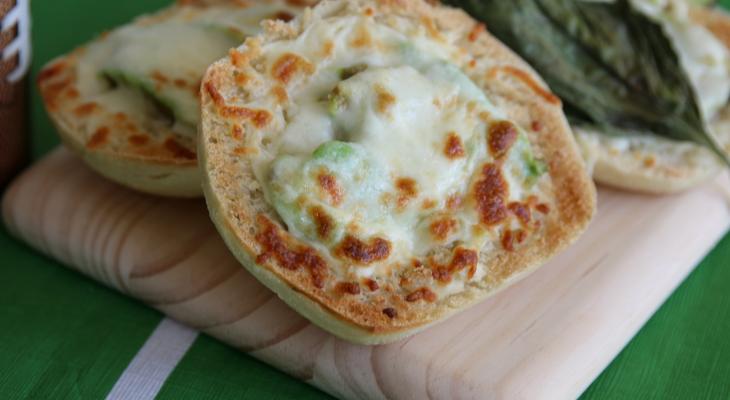 A great, healthy snack for your next get together!
Ingredients
2 Ripe Avocado
2 Slices Buffalo Mozzarella (torn)
1 tsp. Fine Salt
1 tsp. Black Pepper
1 oz. Basil, fresh
Preparation
Because the Telera rolls are "take and bake" they still stay really soft on the inside and they get the perfect amount of crispy on the outside when baked. I sliced them in half and then put them right back into the back to keep them fresh.
Plan for about 1/4 of an avocado per slice of roll. Spread it on the roll.
Sprinkle with salt and pepper to taste.
Top with shredded mozzarella cheese.
Serve immediately!
Recipe adapted from It's a Lovely Life