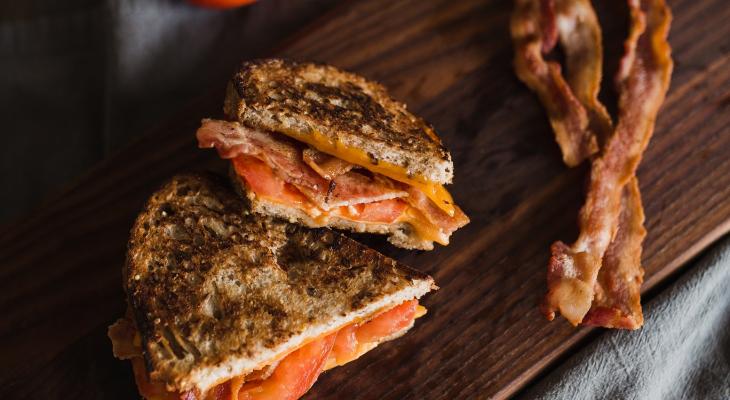 For this rendition of the classic grilled cheese sandwich, we added crispy bacon and fresh tomato slices.
Ingredients
2 slices – Cheddar cheese
3-5 slices – Bacon, cooked to preference
2 slices – Tomato
2 tsp – Butter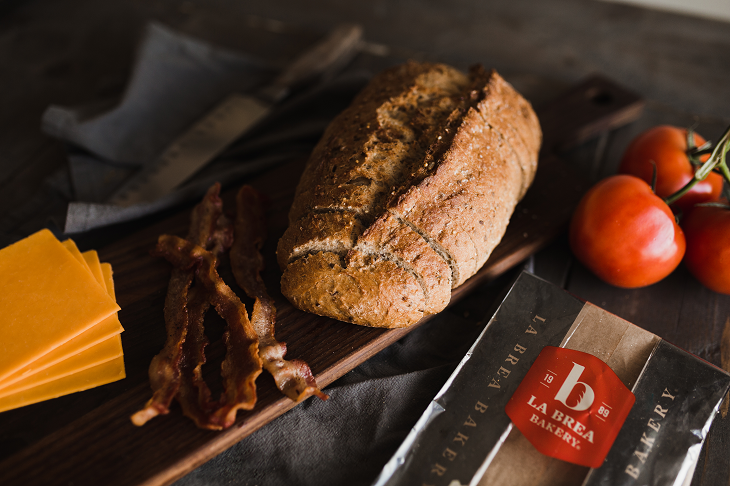 Preparation
1.      Preheat medium skillet or similar for 2 minutes.
2.      Lightly coat one side of each slice of bread in butter and place in the preheated pan butter side down.  Place 1 slice of cheddar cheese on each slice of bread and wait as it begins to melt.
3.      Place the cooked bacon and tomato slices on top of one of the slices of bread in the pan.
4.      Carefully transfer the other slice of bread cheese side down to complete the assembly of the sandwich.
5.      Press lightly with a spatula and continue to cook until the bottom side of the sandwich is golden brown and cheese is melted.
6.      Flip the sandwich and cook for 2-3 more minutes until the outside of the bread is golden brown and melted cheese is visible.
7.      Cut in half and enjoy!