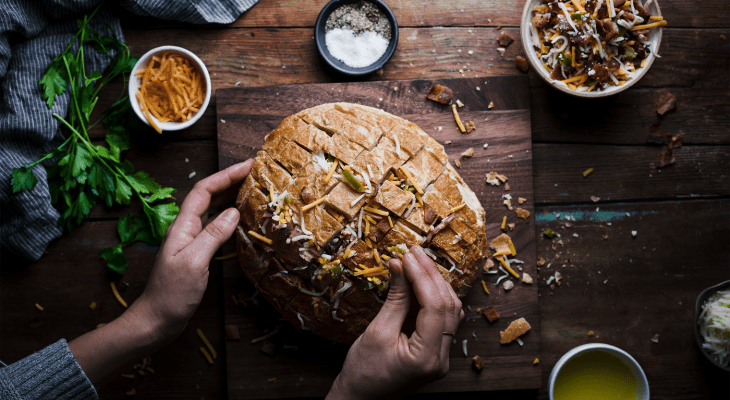 Loaded with indulgent melted cheese, smokey bacon flavor and just the right amount of jalapeno spice, this recipe is sure to be a hit at your next get together.
Ingredients
¾ cup Mozzarella Cheese, Shredded
¾ cup Cheddar, Shredded
1 cup Cooked Bacon, Chopped (About one 12 oz package uncooked)
1/3 cup Pickled Jalapenos, Chopped
¼ cup Unsalted Butter, Melted
4 Tbsp. Fresh Parsley, Chopped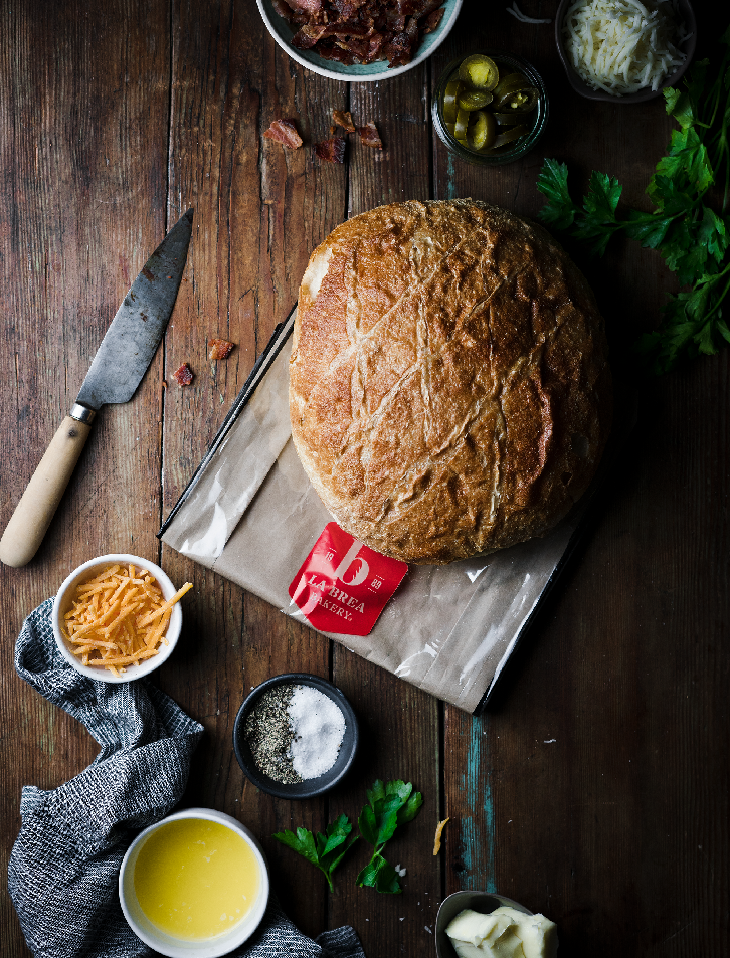 Preparation
1.    Heat the oven to 350°. Place both cheeses in a medium bowl along with the bacon and chopped jalapeños. Toss to combine; set aside.
2.    Place the bread on a cutting board and slice the bread into 1 inch slices, making sure not to cut all the way through the bread. Rotate the bread 90°and slice the bread again creating a cross hatch appearance.
3.    Carefully stuff all the newly created crevasse of the bread with the cheese mixture.
4.    Drizzle the melted butter over the entire loaf. Use a pastry brush to brush the top of the bread with a residual butter left in the dish.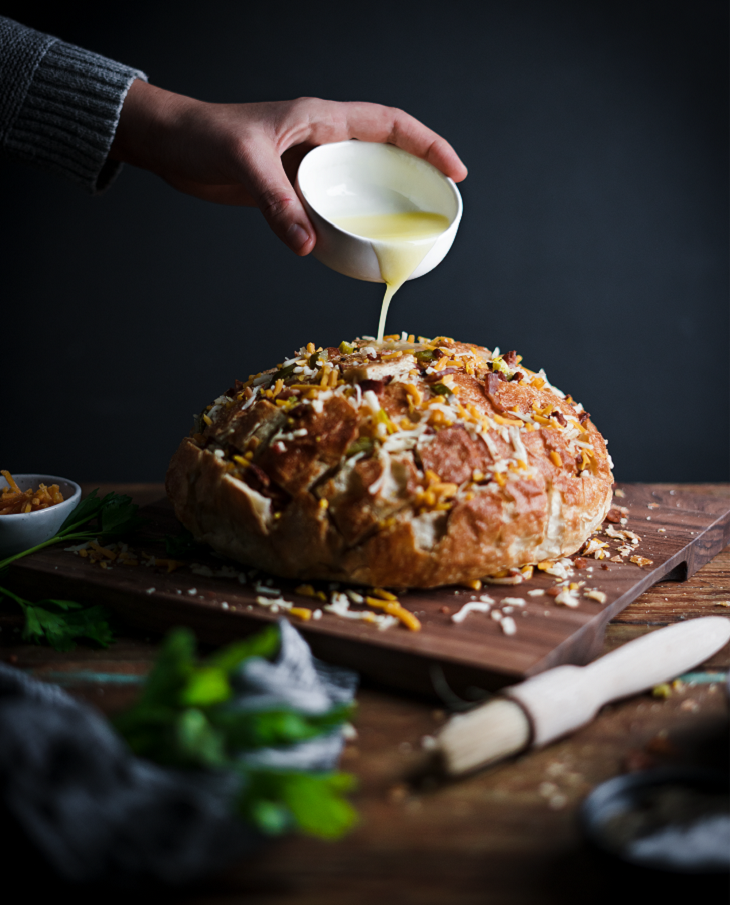 5.    Wrap the load tightly with tin foil that's been sprayed with a little non-stick spray. Place the loaf on a baking sheet and put into the oven and bake for 20 minutes.
6.    Increase the heat to 400°F, remove from oven, and carefully unwrap the bread. Place back into the oven and bake for an additional 8-10 until crisp and lightly browned.
7.    Removed from oven, remove foil, and enjoy.
 
Recipe by: The Broken Bread