This grilled cheese comes complete with all of the cheesy goodness you remember from childhood while also catering to a slightly more sophisticated palate.
Ingredients
1 cup – Sautéed spinach
½ cup – Artichoke hearts, chopped
4 slices – Swiss cheese
2 Tbsp – Olive oil
2 tsp – Butter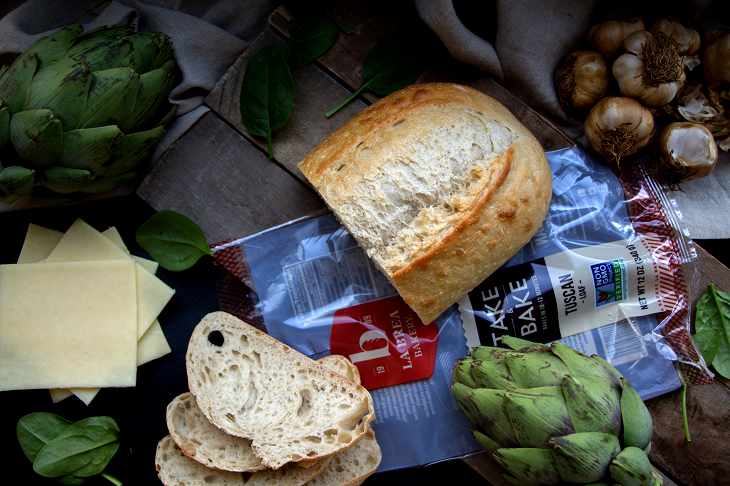 Preparation
On medium heat, add 2 tablespoons of olive oil to a medium pan.
Once the pan is hot, add fresh spinach and chopped artichoke hearts.
Toss to coat the spinach and artichoke hearts in the olive oil, cover and sauté over medium heat for 3-5 minutes.
Once the vegetables are cooking, preheat a separate frying pan for 2 minutes.
Lightly coat one side of each slice of bread in butter and place in the preheated pan butter side down.  Place 2 slices of Swiss cheese on each slice of bread.  
Once the cheese begins to melt, the artichokes and spinach should be sautéed.  Add the sautéed vegetables on top of 1 of the slices of bread.  Carefully transfer the other slice of bread cheese side down to complete the assembly of the sandwich.
Press lightly with a spatula and continue to cook until the bottom side of the sandwich is golden brown and cheese is melted.
Flip the sandwich and cook for 2-3 more minutes until the outside of the bread is golden brown.
Plate, cut in half and serve.