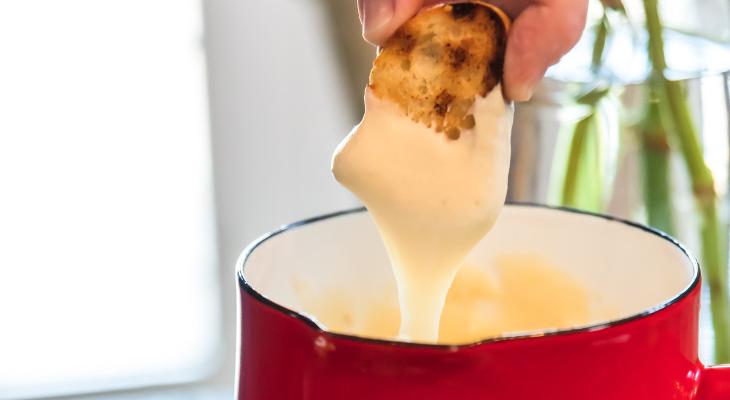 Ingredients
For the Cheese Fondue
10 ounces shredded Swiss cheese
1 1/4 cup evaporated milk
1 tablespoon plus 1 teaspoon cornstarch
 For the Grilled Bread
Butter or olive oil spray
garlic salt to taste
Preparation
For the Cheese Fondue
1. Place the cheese and cornstarch in a grill safe bowl (I used a Lodge bowl, linked below).
2. Pour the evaporated milk over the cheese.
3. Place on a hot grill and stir constantly until creamy and smooth, about 3-4 minutes. If its too thick, stir in more evaporated milk. If its too thin, stir in more cheese/cornstarch.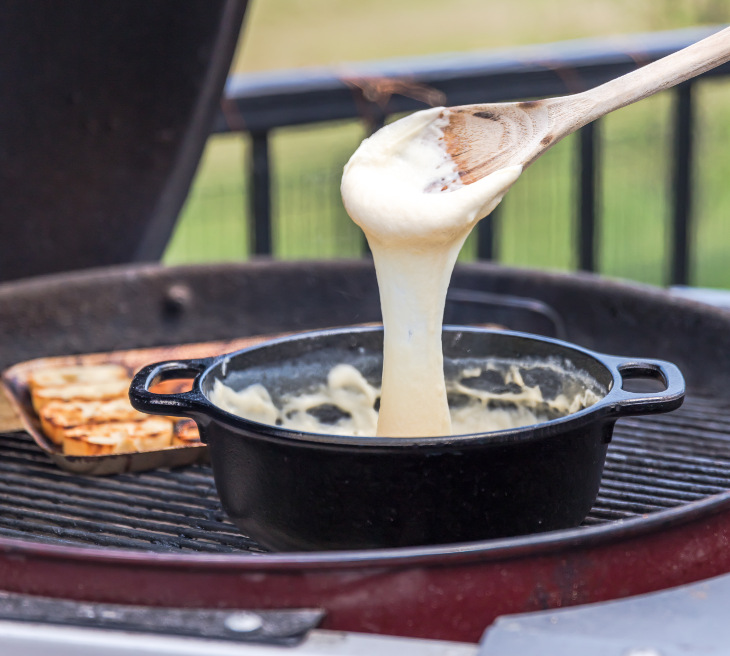 For the Grilled Bread
1. Spray both sides bread slices with olive oil spray or butter spray and sprinkle with garlic salt to taste.
2. Place on a grill pan and place on the grill while fondue melts.
3. Watch the bread closely, when the first side toasts up (about 2 minutes), flip and toast the other side.
4. Serve the cheese dip with grilled bread for dipping. Enjoy!