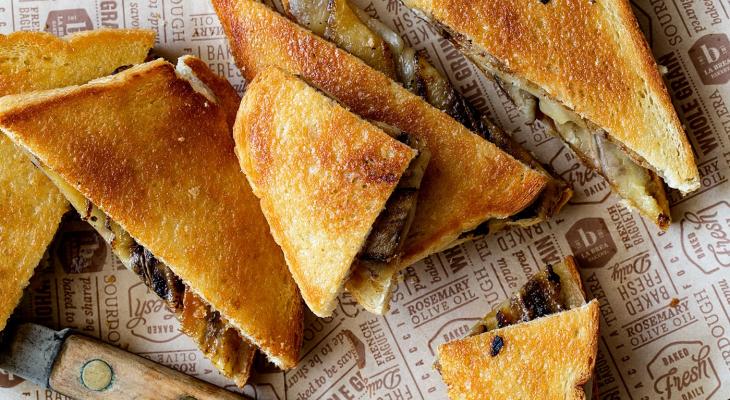 Inspired by the king of rock, brought to you by Real Food by Dad.
Ingredients
2 Tbsp. Mayonnaise
2 ½ tsp. Bacon Jam
1 oz. Roasted Bananas
1 oz. Fontina Cheese
1 Tbsp. Peanut Butter
Preparation
Heat cast iron pan over medium heat. Spread a tablespoon of mayonnaise on one side of each piece of bread.
On the other side of one piece, spread bacon jam, then place mayonnaise side down onto heated pan, layer with roasted bananas and Fontina cheese. Spread peanut butter on the other side of remaining bread slice and place on top of sandwich with mayonnaise side up.
Cook until bottom is golden brown, about 4 minutes. Flip sandwich and cook second side until golden brown, about another 4 minutes. Serve immediately.
Recipe adapted from Real Food by Dad.