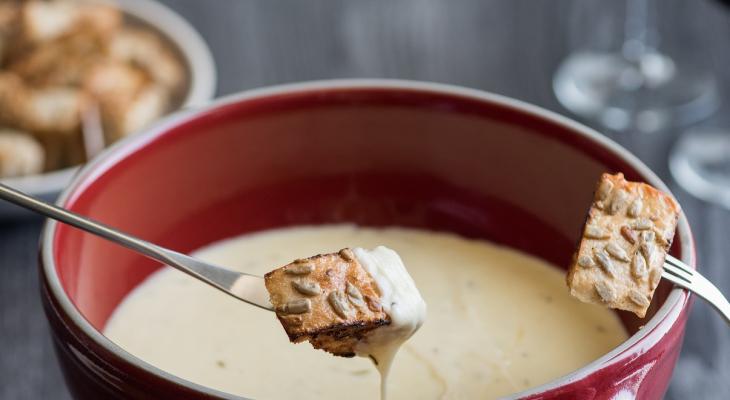 There is nothing better than dipping delicious bread into melted cheese.
Ingredients
½ lb. Shredded Swiss Cheese
½ lb. Shredded Gruyere Cheese
2 Tbsp. Cornstarch
1 cloves Garlic, peeled
1 cups Dry White Wine
1 Tbsp. Lemon Juice
1 Tbsp. Cherry Brandy
½ tsp. Dry Mustard
Preparation
In a small ball coat the cheese with cornstarch and set aside. Rub the inside of a fondue pot with garlic, then discard.
Over medium heat, add wine and lemon juice and bring to a gentle simmer. Gradually stir in cheese. Once cheese is smooth and melted add cherry brandy and nutmeg.
Serve with grilled bread.